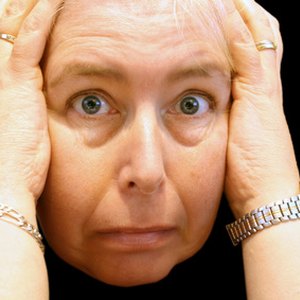 •••
horrified expression image by leafy from Fotolia.com
A group home is a community based residence that provides housing and services to people with special needs such as those with developmental disabilities, severe and persistent mental illnesses, or physical limitations. Group homes usually accommodate only a few residents and strive to provide a home-like setting.
History
Group homes developed as a result of the trend toward deinstitutionalization of people with physical and mental disabilities. They are generally regulated by the state as opposed to the federal government, so requirements differ based on location.
Licensing
Group homes are required to be licensed and registered with the state and sometimes with the municipality as well.
Background Checks/Education
Most states have laws requiring group home employees, who work with populations that are especially vulnerable to abuse and exploitation, to submit to rigorous background checks. Some states also mandate that group home employees are trained in fields like education, social work or psychology.
Mandated Reporting
All states require group homes to report to their regulating body any incident of abuse, neglect or exploitation; falling (with or without injury); medication error and resident death.
Other Requirements
States often have regulations about the type of clientele the homes may admit, the keeping of a comprehensive policy and procedure manual, the keeping of resident records, safety issues, sanitation and resident rights and responsibilities.
References
Writer Bio
Debra Stang is a licensed social worker and freelance writer. Her work has appeared on Suite101.com, Bella Online, the National Association for Social Workers website, and Open Travel Info. Her brochure for bereaved families, "What to Do When a Crisis Occurs" won a Missouri Hospital Association award.