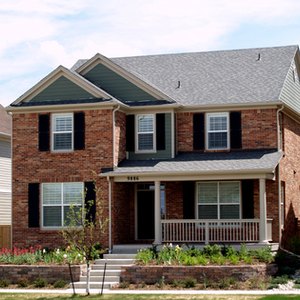 Rent-to-own home programs provide opportunities for home ownership to people who are either self-employed, who have a short employment history or who have no credit or bad credit. These types of programs may also be referred to a lease purchase or owner-financing programs and do not require the financing to be completed from a bank.
EZ House Buying
EZ House Buying has an American Dream Owner Financing Home ownership program that is designed to provide customers who have credit issues with an opportunity to purchase a home through owner financing; no bank financing is required. This program is also designed for those with good or decent credit who are self-employed, have had financial problems in the past or who have a short history with their employer.
EZ House Buying PO Box 93845 Atlanta, GA 30304 678-280-9141 ezhousebuying.com
Action Home Buyers
Action Home Buyers has rent-to-own home programs that offers listings for homes in Forsyth, Gwinnett, DeKalb, Barrow and Hall counties. This company does not charge commissions since the employees are not real-estate agents. For individuals with credit issues, when the time comes to purchase the home, they are qualified for owner-financing as long as the rent payments were made on time. The rent-to-own program also applied generous rent credits to the home which helps build equity in the home during the rental period.
Action Home Buyers 4850 Golden Parkway Suite B-127 Buford, GA 30518 678-546-9576 leaseorbuyatlanta.com
The Housing Network
The Housing Network has rent to own programs that provide individuals with a variety of choices from listings of affordable homes. The houses that are available in this program are newly renovated and are also available for lease purse and owner-financing options. The program is available for those with good, bad or fair credit who can afford the monthly payments as well as a reasonable down payment and are serious about purchasing a home. Credit management assistance is available and helps buyers build good on-time payment habits. Credit-repair assistance is also available that helps you obtain owner financing or traditional financing when the time comes to purchase the home.
The Housing Network 388 Bullsboro Drive Suite 161 Newnan, GA 30263 770-253-5638 thehousingnetwork.net
References
Writer Bio
Akeia Dixon is a freelance writer who began her professional writing career in 2009 for various websites. She enjoys writing about natural health topics but also loves to research and write about her findings on any subject. She is currently in school studying psychology and sociology.