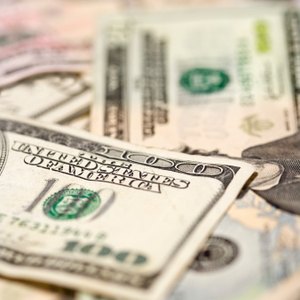 •••
Thinkstock/Comstock/Getty Images
Bergen County, New Jersey offers several programs, through nonprofit organizations and government agencies, for those seeking assistance with rental payments. Applying for assistance only takes a few steps, but several factors affect eligibility, such as a household's financial status, and the application process can take some time. Households experiencing a crisis, such as eviction, should work quickly to submit the necessary paperwork.
Gather Information
Collect your identity and citizenship documentation. Select birth certificates, social security and identification cards for each member of your household. The type of assistance will determine any additional documentation, such as immigration papers, that you may need.
Collect your income documents. Gather your pay stubs for at least the previous four weeks to support your income declaration. Income also includes child support, temporary cash assistance or Social Security Disability payments.
Gather information about your assets or resources. You may need to collect information on bank accounts, vehicles or real estate to complete your application. The most recent bank account statement, dated within 30 days, a vehicle registration card and sell transaction records for real estate are suitable. Most programs in Bergen County require applicants to support their need for rental assistance by proving income, resources and citizenship.
Long-Term Assistance
Contact the Bergen County Housing Authority to inquire about the waiting list for the Housing Choice Voucher program or the Subsidized Housing for Seniors & Disabled programs. This program pays a monthly subsidy on behalf of the tenant. The applicant must meet the eligibility guidelines, which include a minimum age requirement for elderly placement, medical proof of disability for the disabled, and household composition for families. In addition, applicants must meet the minimum and maximum income, resources and assets guidelines. Income cannot exceed 50 percent of the median income for Bergen County.
Complete the application and submit it along with your citizenship, income and resource documents.
Attend the required interview and orientation. Applicants must complete an interview with a housing counselor, and attend an orientation if approved. The housing counselor may ask that you provide additional documentation. If approved, you will receive a "voucher," which allows you to select a home, complete the inspection process and move in on the date specified by the authority.
Emergency Assistance
Contact the Homeless Prevention or the Bergen County Board of Social Services. Both agencies provide emergency rental payments or retroactive rental payment when funding is available.
Submit an application along with your supporting documents. You may need to request that your landlord complete a form detailing his information for the agency. For emergency situations, such as imminent eviction, contact your landlord or management company and inform them that your application for assistance is on file.
Attend the required interview or any appointments and submit any additional documents. If approved, arrange to pick up the check, or have it sent directly to your landlord or the court.
References
Writer Bio
Peyton Brookes is a workforce development expert and has written professionally about technology, education and science since 2009. She spent several years developing technology and finance courses for social programs in the Washington, D.C. area. She studied computer and information science at the University of Maryland College Park.