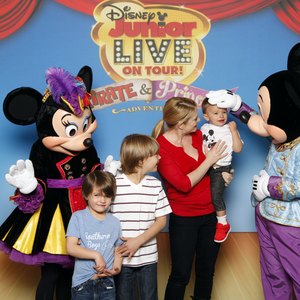 •••
Thos Robinson/Getty Images Entertainment/Getty Images
Imagine earning airline tickets, Disney merchandise, or even a trip to a Disney resort just for using your credit card. As of 2014, Chase offered cardholders Disney rewards on two credit cards. The Disney Rewards Visa earned 1 percent back in reward dollars on all purchases, while the Disney Premier Visa earned 2 percent back on anything bought at gas stations, grocery stores, restaurants, and most Disney locations. The rewards can be redeemed online or in person.
Dream Dollar Deal
You'll need a Disney Rewards Redemption Card to redeem Disney Dream Reward Dollars. Request a card online or by telephone through your Chase cardholder account. If you're doing it in person, you'll need to present a photo ID and the Disney credit card at a Disney guest relations location. Redemption locations are available at Walt Disney World, Disneyland, Disney cruise lines, and any Disney company store. Disney does set a minimum of $20 in reward money per redemption request.
You Can Fly, You Can Fly -- For Less
With a Disney Premier Visa card and at least 50 Disney Dream Reward Dollars, you could take off with the company airline deal. Buy the tickets with the card., then log in to your Chase cardholder account and click "REDEEM REWARDS" and then "AIRLINE STATEMENT CREDIT." That applies the credit to your monthly statement. The credit should appear on your account within one to two billing cycles. Only the Disney Premier Visa -- not the Disney Rewards Visa card -- is eligible for this option.
References
Writer Bio
Based in Lake Mary, Fla., Charity Tober writes mainly on finance, career, interior decorating, parenting and weddings. Tober has also self-published two children's picture books. She holds a Bachelor of Arts in business administration from the University of Florida.