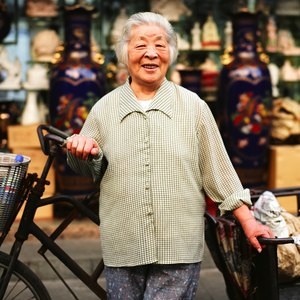 •••
Photos.com/Photos.com/Getty Images
When clothes begin to gather dust in the closet because they go out of style or no longer fit, many people think of donating them to charities. But when clothes are so far gone that they are ripped, torn and threadbare, you may think they are no good to anyone and that even charities would reject them. You would be wrong. Even clothing too damaged for wear can be donated to enterprises that will turn around and sell them overseas to aid those in need and even help boost their economies.
Donate to a large thrift store. Small thrift stores do not usually accept clothing that is in extremely poor condition. However, bigger organizations, such as the well-known Goodwill and Salvation Army, will accept any type of clothing. Extremely worn items are still valuable, as these are sold to salvage dealers who recycle the clothing fibers. The used cloth then becomes a rag, rug material, or even insulation for a home. The remnants that can't be recycled are also sold overseas.
Give to a clothing recycling organization. Some secondhand shops specialize in the recycling of clothing to be sold overseas, such as Southern Cross Recycling in Australia. The way this works is that secondhand clothing is first collected at various drives. About 40 percent of what is received is not in good enough condition to be sold in thrift stores. Instead, these clothes are sent overseas unwashed. They are sent this way so that people in locations such as Africa can have an employment opportunity – washing the clothes and then selling them in their own country. Australian charities make a small profit from the sale of these goods while helping to boost the overseas economies of the nations receiving the recycled clothes.
Enlist the help of a friend. If you have a friend or family member who will be traveling overseas in the near future, consider asking if he can take your clothing donation as part of his traveling luggage. The friend can then recycle the clothes for you by giving them to children or adults in need. Or, perhaps your friend works with a charity and can sell the clothing to help support the organization.