How to Record a Quitclaim Deed in San Bernardino
by John Kibilko ; Updated July 27, 2017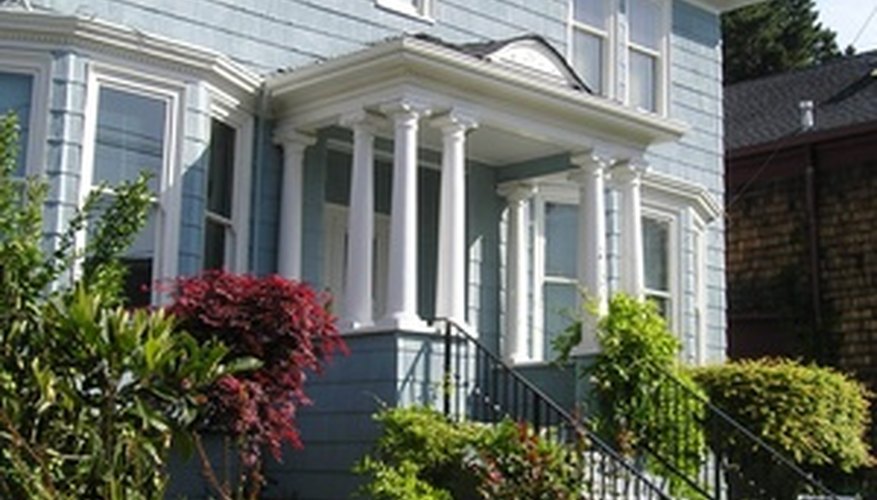 Although some counties in California use various quitclaim deed forms for a transaction, San Bernardino County normally uses only one form for all quitclaim property transfers. Quitclaim deeds in California, as in most states, don't ensure the "grantee" (recipient of the deed) a clear and marketable title. But quitclaim deeds are useful when transferring ownership among familiar parties—such as spouses, siblings, parents and children--where ownership is clear. With a California quitclaim deed, the "grantor" doesn't guarantee the quality of title or even promise an interest in the property.
Step 1
Obtain a blank quitclaim deed form. You can pick one up at local insurance office, the county clerk or recorder, some libraries or at some stationary stores. You also can go online and download the form (you can't fill out the form online; it needs to be witnessed by a notary public). San Bernardino County uses a generic quitclaim form, available online, for most quitclaims. Don't fall for online sites offering (for a fee) various forms that address different quitclaim deed situations, such as husband-to-wife transfers or individual-to-multiple-party property transactions. San Bernardino requires the same form for virtually all quitclaims. Ask or call ahead to the San Bernardino Recorder's Office to verify that the generic deed form is sufficient for your purposes.
Step 2
Include a dollar amount on the line after the wording "The undersigned grantor(s) declare(s)." Complete this first section if there is a transfer of money for the property. Choose between the boxes labeled "computed on full value of property conveyed" and "computed on full value less liens and encumbrances remaining at time of sale." This choice is dependant on the status of the property.
Step 3
Insert the grantor's name after "FOR VALUABLE CONSIDERATION, receipt of which is hereby acknowledged, I (We) . . ."
Step 4
Write the grantee's name in the space after "hereby remise, release and quitclaim to . . ."
Step 5
Include the legal description or identifying information of the property, which may be the assessor's parcel number (APN), the address of the property, or a physical description such as the length and direction of boundary lines, known as "metes and bounds" (which may include landmark references). This information may be found on a previous deed or mortgage, or a copy might be located at the county recorder's office. Include the county where the property is located.
Step 6
Go to the San Bernardino County Recorder's office or find a notary public to witness the signings. The Recorder's Office probably has a notary available. Date the form and have the grantor and grantee sign in front of the notary.
Step 7
Fill in the state and county names and have the notary public date the form, print and sign her name, and apply her seal.
Step 8
Complete a Change of Ownership Report, required by California law. It's a questionnaire regarding property information, such as the principals involved in the transfer, the type of transfer, and the purchase price and terms of the sale.
Step 9
Record the deed with the San Bernardino County recorder. You may be provided the original deed after it's recorded, or it might be mailed to you or the grantee. Make sure to make copies for all parties.
Step 10
Pay any recording, copy and notary fees.
Tips
Have photo identification with you when you go to the Recorder's Office.
Cite this Article
Choose Citation Style
Kibilko, John. "How to Record a Quitclaim Deed in San Bernardino." Pocket Sense, https://pocketsense.com/record-quitclaim-deed-san-bernardino-7348032.html. 27 July 2017.
Kibilko, John. (2017, July 27). How to Record a Quitclaim Deed in San Bernardino. Pocket Sense. Retrieved from https://pocketsense.com/record-quitclaim-deed-san-bernardino-7348032.html
Kibilko, John. "How to Record a Quitclaim Deed in San Bernardino" last modified July 27, 2017. https://pocketsense.com/record-quitclaim-deed-san-bernardino-7348032.html
Note: Depending on which text editor you're pasting into, you might have to add the italics to the site name.