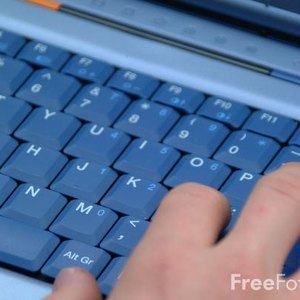 Public and private schools need everything from desks to books to computers. If you are a school administrator and want to encourage local businesses, parents and concerned community members to donate to your school, there are a number of options available to you. Each is set up to make receiving donations easier.
Hire an accountant or account supervisor to manage and monitor a financial account for the school. Request that a two party signature be required for each deposit or withdrawal.
Request the accountant provide an original copy of each donation form to cross-reference all deposits made into the account.
Provide donors with a standard donation form. The donation form must indicate that the donation is made in honor of the school or a specific department within the school. The donation form must include a letterhead or school logo.
Instruct the donor to describe the type of donation on the donation form. He can indicate "cash," "sports equipment," "desks," "computers" or "books," for example. Impose a limit on cash donations and specify that special privileges will not be granted for donations.
Check the form for accuracy. Each donation form must include the donor's name, address, the donation amount or item description and the date the donation was received.
Allow donors to donate in person at the school or through an e-commerce account such as PayPal. Provide electronic donation forms that can be downloaded online or obtained at the school. For donors wanting to make an electronic submission, provide a link on the school's official website. Use the MasterCard, Visa and Discover logos to indicate that the school accepts credit card donations. You must download an e-commerce shopping cart to process a debit or credit card donation online.
Allow donors to phone the school and speak with the accountant. The accountant must complete the donation form on behalf of the donor. However, the donation form should be mailed to the donor and his signature and credit card information should be added at that time. If school policy allows for phone donations, require the donor provide the credit card ID number and expiration date. Explain that a follow up will call will be made to verify the donation within seven to 10 business days.
Maintain accurate and up-to-date records of all donations. Using a spreadsheet software such as Excel, input each donation as it is received.
Always have a second or third party verify cash donation amounts.
Never discard donation records and always maintain the original copy.
References
Resources
Tips
Always have a second or third party verify cash donation amounts.
Warnings
Never discard donation records and always maintain the original copy.
Writer Bio
Charlie Gaston has written numerous instructional articles on topics ranging from business to communications and estate planning. Gaston holds a bachelor's degree in international business and a master's degree in communications. She is fluent in Spanish and has extensive travel experience.