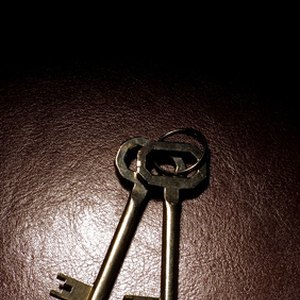 Listing sheets, which are usually prepared by realtors and real estate agents, give agents, buyers and sellers information on a home for sale.
Multiple Listing Service
Also known as Multiple Listing Service (MLS) sheets, listing sheets take all the information on a particular property and put it together for ease of use. Metropolitan and state-wide real estate groups operate MLS databases of all the homes for sale in that area, according to Bloomkey.com, and each property in that database has its own listing sheet.
Price
Most buyers want to know the price of the property they are looking at before anything else. Listing sheets often list price near the top of the page, in an easy-to-read font and size.
Property Status
Listing sheets let buyers know if a property is still for sale, if there is a sale pending, or if it has already closed, according to real estate agent Jessica Beganski.
Pictures
A listing sheet always includes a front exterior picture of the home; some listing sheets include other pictures of the home and even pictures of the neighborhood or surrounding area, according to RealtyTimes.com.
Home Details and Description
Real estate agents and realtors continually strive to write good descriptions of the home for the listing sheet. A good description can help buyers get a feel for the home just from the listing sheet. Home details like number of bedrooms, square footage and year built are also included on the listing sheet, according to Realtor.org.
References
Writer Bio
Lindsey Thompson began her writing career in 2001. Her work has been published in the Cincinnati Art Museum's "Member Magazine" and "The Ohio Journalist." You'll also find her work on websites like Airbnb, Chron.com, and USAToday.com. Thompson holds a Bachelor of Science in journalism from the Scripps School of Journalism at Ohio University.