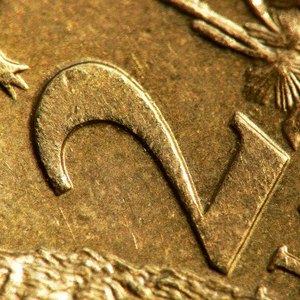 •••
money money money! image by Ben Twist from Fotolia.com
Needing money in a hurry and not having an emergency fund can be a horrible situation. Being in this situation can be a wake-up call, and be the catalyst for getting your finances under control. There are ways of raising money quickly, but it is essential to take a calm approach and not panic. People have sold things in this situation for less than they were worth and lived to regret it.
Approach a close family member for a short-term loan, but only if you will be able to pay her back, and only if this will not damage your relationship. Approach your bank or credit union for a loan or overdraft. Negotiate realistic repayment arrangements.
Consider selling unwanted items on ebay. It is essential that you study the site first to see what sells. Do not get too sidetracked by the amount of goods being offered. It might be a good idea to try selling several small or niche items for a period of time, rather than trying to sell one or two big items.
Value more precious or collectible items and consider advertising these in specialist publications. Go through your wardrobe and check whether you have any vintage items to sell. Consider having a garage sale for other clothing or items, such as books, DVDs and household accessories.
Advertise your services if you are qualified in any way. You could consider teaching people to sew, knit, speak a language, or tutor kids who are cramming for exams. Consider dog-walking, baby-sitting, house-sitting or shopping.
Explore Internet sites that allow you to to earn small amounts of money, either by answering emails, or selling photographs. If you are good at quilting or other crafts, check the Etsy website and explore the possibility of selling your crafts.
It is always worth checking the possibility of earning overtime at work, or getting a part-time job.
References
Tips
It is always worth checking the possibility of earning overtime at work, or getting a part-time job.
Writer Bio
Noreen Wainwright has been writing since 1997. Her work has appeared in "The Daily Telegraph," "The Guardian," "The Countryman" and "The Lady." She has a Bachelor of Arts in social sciences from Liverpool Polytechnic and a postgraduate law degree from Staffordshire University.