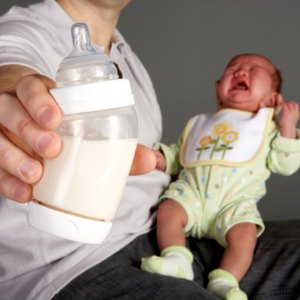 •••
Jupiterimages/Photos.com/Getty Images
"Low-income" is a term used to describe families who struggle to be able to afford basic items like food, housing and other necessities. The Federal government publishes guidelines every year that establish a nationwide poverty level based on number of people living in a household and their combined total income. Currently, the Federal poverty guidelines in the continental U.S. for a single person is a yearly salary of $10,830 or less. For each additional member in the house, add $3,740. However, most programs won't require your family to be exactly at the poverty level to qualify for aid.
Find your household gross income. Take the amount of money everyone in your house earns a month, add it up, and this is the combined monthly household income used to determine low-income eligibility.
Look up the "Federal Register." This is a publication that comes out yearly and sets forth the Federal government's poverty guidelines. This publication also lists the qualifying household income thresholds for programs such as Women, Infants, and Children (WIC) and Department of Housing and Urban Development (HUD).
Search through the Federal Register to find the program you want to qualify for. The online version of the Register has a "quick search" feature you can use by typing in keywords to help you find the right program. When you find the program you want, there will be charts showing the number of people in your household and the highest amount of income you can have in order to qualify for that program.
References
Writer Bio
Desdemona Delacroix has been working as a freelance author in her spare time since 2000, writing short do-it-yourself and current events articles. She holds a Bachelor of Science degree in psychology from the University of Maryland University College, and she occasionally offers tutoring services in writing to undergraduate college students.