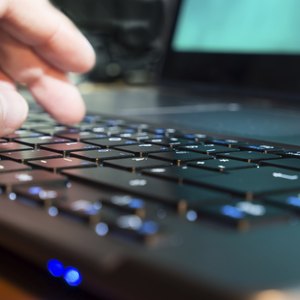 •••
pixelnest/iStock/Getty Images
VectorVest is a stock analysis software that follows more than 23,000 publicly traded companies on various U.S. stock exchanges. The software, available as a PC download as well as apps for the Apple iPhone and Google Android mobile operating systems, allows users to examine stock charts, compare stocks in similar industries and receive recommendations on when to buy and sell stocks. Financial software analysts have weighed in and measured the advantages and drawbacks VectorVest offers investors.
Pro No.1: Market Timing System
Investors are constantly attempting to anticipate the best times to buy or sell a stock. The VectorVest software employs a market timing system that helps investors find stocks that they can buy at a low price and sell at a higher price. Each day, the VectorVest system gives users recommendations on whether to buy, sell or hold their selected stocks. The software saves investors the time, money and effort in performing their own analyses and gives them clear advice on how to build their portfolios, says the company.
Con No. 1: Subscription-Based Model
The VectorVest system uses a subscription-based model. Rather than allowing users to make a one-time software purchase or purchase upgrades as the system evolves, users must purchase either a monthly or an annual subscription. The subscription fees range from $39 monthly, or $445 annually, for end-of-day reports to $129 monthly, or $1,295 annually, for real-time tracking. Those rates made VectorVest the second most expensive among 20 stock software products evaluated in 2014 by TopTenReviews.com.
Pro No. 2: Rating System
VectorVest rates each stock on its value, relative value, relative safety and relative timing. Each rating ranges from 0.00 to 2.00, with 0.00 being the worst, 1.00 as average and 2.00 as the best. The value rating measures a stock's current worth. Relative value shows if a stock is under- or over-valued. Relative safety tells the user how stable a stock is in comparison with other investments. Relative timing measures the short-term price performance. The system is relatively simple to understand and doesn't involve a lot of analysis on the part of the user, according to the company.
Con No. 2: Investors vs. Traders
A major drawback to the VectorVest system is that it can be too sophisticated for the average investor, according to TopTenReviews.com. The high subscription fees and the level of information provided make it a better tool for professional traders than for amateur investors. Users who are looking for stock software that lets them make transactions from their home computer or mobile app will find that VectorVest will not give them that functionality.
References
Writer Bio
Living in Houston, Gerald Hanks has been a writer since 2008. He has contributed to several special-interest national publications. Before starting his writing career, Gerald was a web programmer and database developer for 12 years.