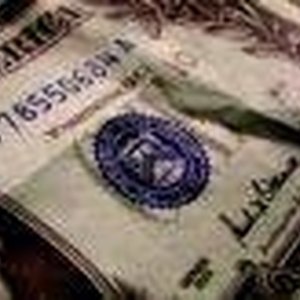 Because emergencies and unexpected expenses occur, it's wise for everyone to have a nest egg or emergency bank account. Unfortunately, many people live paycheck to paycheck. As a result, they're unable to set aside a large sum of money. And when emergencies happen, they have to use credit cards or apply for a loan. Short-term loans are available to help people who are short on cash. You can submit a loan application online; and in less than an hour, lenders deposit the money into your savings or checking account.
Function
Short-term loans are essentially cash advances or payday loans. These loans provide an instant solution to short-term cash-flow problems. Lenders approve or deny loan applications in less than two hours, and funds are available within 24 hours.
Features
Short-term loans feature high finance fees, and they're generally due in 14 days or by your next payday. Missing a loan payment results in expensive late fees. However, you can extend your loan term and avoid this fee. Nonetheless, you'll have to pay additional interest.
Misconceptions
While short-term loans feature simple loan requirements, not everyone qualifies for these easy loans. To obtain a loan, you'll need to show proof of steady employment, and you'll need to have an active bank account. Borrowers also need a driver's license, and most lenders require a minimum monthly salary of $1,000.
Benefits
Short-term loans are beneficial because they're easier to obtain than personal bank loans. Banks and credit unions generally require an excellent credit record and collateral or security.
Warning
Some short-term lenders are dishonest, in which they'll request upfront fees and charge unreasonably high rates. Do your homework and research different loan companies. Never pay an upfront fee, and select a company with the cheapest fees.
Writer Bio
Valencia Higuera is a freelance writer from Chesapeake, Virginia. She has contributed content to print publications and online publications such as Sidestep.com, AOL Travel, Work.com and ABC Loan Guide. Higuera primarily works as a personal finance, travel and medical writer. She holds a Bachelor of Arts degree in English/journalism from Old Dominion University.