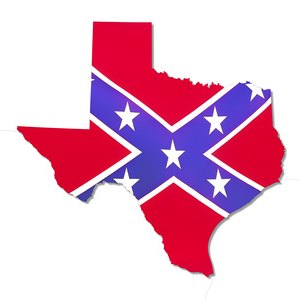 •••
texas map image by Vladislav Gajic from Fotolia.com
According to the website TaxFoundation.com, Texas ranked 14th in the nation for highest state and local property taxes per capita in 2007. The state does not tax property at the state level; property taxes in Texas are assessed by local jurisdictions, such as counties, school districts, and cities, with various low-income tax relief programs offered to help poorer folk deal with the annual tax burden.
Residential Homestead Exemptions
In Texas, low-income taxpayers may be eligible for a residential homestead exemption, which offers them a $15,000 deduction that is applied to the taxed value of the property. To qualify for the exemption, which can be applied to both school and property taxes, homeowners must live on the property. If the county levies an additional property tax for flood control purposes, the property owner is eligible for a $3,000 homestead exemption.
For example, if a home is valued at $100,000, property owners who qualify for the school district property tax exemption will be taxed a lower percentage of the home's value, or $85,000. In addition, property owners living in a county with a flood-related property tax will have their property taxed based on a $97,000 value. Residential Homestead Applications are due within one year of the property tax due date, and must be filed with the county or school district's appraisal office.
Senior and Disabled Homestead Exemptions
For disabled persons or individuals 65 years and older who live on their property, the state of Texas offers a property tax exemption. In addition to the $15,000 residential homestead exemption, seniors and disabled persons are eligible for a $10,000 deduction, or $25,000 total deduction, which is applied to the total taxed value of the property. If the resident is both disabled and over 65, only one exemption can be used. Applications for disabled or senior exemptions, which are part of the residential homestead exemption application, can be filed up to one year after the property taxes are due.
Additional Local-Level Exemptions
According to the Texas Comptroller's website, each county, school district, or city government has until July 1 of the current tax year to offer additional exemptions, which can include an exemption up to $5,000 for low-income property owners. The exemption amount, which is applied to the property's value, as well as the taxpayer's income qualifications, are available at each local-level appraisal district. The districts' current year exemptions are published annually after the July 1 deadline.
References
Writer Bio
Leah Waldron is the head of Traveler Services at First Abroad, a gap year travel company based in Boston and London. As a travel, research and LGBT news writer, Waldron has publication credit on magazines and newspapers including "Curve Magazine," "USA Today," "The Sun Sentinel" and the "The Houston Chronicle." Waldron has a bachelor's and master's degree in creative writing from Florida State University.