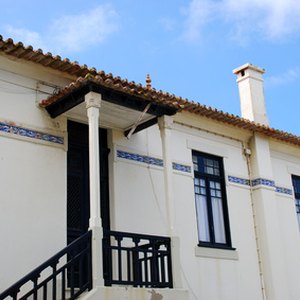 The property tax bill is often one of the most dreaded by homeowners across America. It is usually a local tax levied by the city, town or county in which a person owns any real property including a home, apartment building, land or commercial enterprise. Taxes on property have existed in some form for at least 3,000 years. Property tax is the source of much debate and political anxiety. However, for both the property owner and the town or city there are benefits to the property tax that make it successful.
Difficult to Evade
Property taxes are unavoidable and because the city or town sends out an assessor, it is difficult to hide the true value of a piece of property. Very few property owners do not pay their property tax. According to the State of New York's "Real Property Tax" primer, more than 95 percent of property owners pay their taxes.
Low Administrative Costs
The cost of administrating property taxes is very low compared to other taxes. It can cost as little $7 per $1,000 to take care of the paperwork associated with property taxes.
Predictable
Property tax income is fairly predictable. It is much more stable than sales or income tax which can fluctuate based on consumer behavior and employment levels. Despite spending habits, property tends to maintain its value over time in comparison to the overall economic conditions.
Transparency
Property tax rates are controlled locally, so it is easy to get information about them and help in the shaping of how they are used. Further, individual property owners also have the opportunity to protest their assessment. Property tax issues rarely change. Unlike the federal tax code, the rules don't differ from year to year. Property taxes pay for essentially the same services every year and can be voted on (as can the people who institute the tax).
Community Benefits
The benefits to the community or individual property owner are usually services like fire and ambulance service; trash and recycling pickup; leaf and lawn waste pick up; public libraries; street cleaning and plowing; school funding and other special projects your community might advocate.
References
Writer Bio
Michelle Hogan is a writer and the author of 13 books including the 2005 bestselling memoir, "Without a Net: Middle Class and Homeless (With Kids) in America." Hogan studied English at American University and has been writing professionally since 1998. Her work has appeared in "The New York Times," "Redbook," "Family Circle" and many other publications.