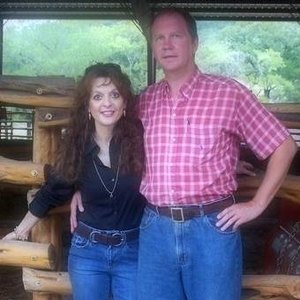 •••
homestaffingnetwork.com
Property caretakers are vital to the success and maintenance of a rental or vacation property. Because many property owners live in a different state, they must rely on a third party to be their eyes and ears. Thus, a property caretaker should be organized, meticulous and able to maintain the owner's property standards. All this results in a property that can be occupied at any point in time.
Function
Because property caretakers are trusted with people's most valuable investments, namely land and homes, they must be trustworthy and maintain a good work ethic. They may spend significant amounts of time alone on the property, and the owners need to know that the caretaker can not only be trusted with the possessions inside the property, but will act in the best interest of the property when they are away. In essence, an ideal property caretaker should know exactly what the property's owner would do in a variety of situations and should act accordingly. This type of trust and understanding can be hard to earn from a stranger, however, which is why many property owners hire friends, family or colleagues who they have worked with for many years as the caretaker for their properties. Those who are interested in becoming professional property caretakers and do not have any real estate background should offer to house sit for friends and family when they are away on vacations or business trips. From there, word of mouth may gain you a few more jobs, especially if you're comfortable caring for pets and plants. There are also agencies that hire professional caretakers who may be willing to take you on once you know you've obtained at least three positive referrals from former clients.
Types
People become property caretakers for a variety of reasons. Some are professional property managers who are compensated for watching over a property, others own these properties as second homes or vacation homes and opt to care for the properties themselves instead of hiring an outside hand, and some people care for a property in exchange for free or discounted living quarters on the property's grounds.
Identification
Nearly any residential property can have a caretaker. Vacation and other temporary accommodations are usually the most common properties that require a caretaker, however. Thus, a property caretaker could work at anything from a standard single-family home, to lavish estates, ranches, resorts, motels, hotels, inns, bed and breakfasts, farms, apartment buildings, cabins, villas, beach homes and even campgrounds.
Features
Though the duties of a caretaker may vary property to property, there are a few general tasks that nearly all caretakers perform. General "house-sitting" duties, including vacuuming, dusting and straightening up, are usually performed, as are small maintenance jobs, such as unclogging a drain, replacing a light bulb, or removing small patches of fungus or mold from a shower or bathroom. Light gardening may also be required, as will caring for any on-site pets. They will also need to be in constant communication with the property owners and any maintenance or housekeeping workers or other professionals who are frequently on the grounds.
Considerations
Though many property caretakers ensure that the day-to-day management and upkeep of a property runs smoothly, they are not the same as property managers or management companies. These professional companies charge substantially more than a caretaker would because they collect rent, perform repairs and maintenance on the property and oftentimes participate in the lease negotiations.
Writer Bio
Nellie Day is a freelance writer based out of Hermosa Beach, Calif. Her work can regularly be seen on newsstands, where her specialties include weddings, real estate, food and wine, pets, electronics, architecture and design, business and travel. Day earned a master's degree in broadcast journalism from the University of Southern California.