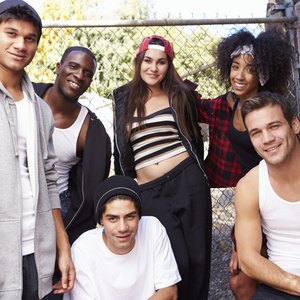 •••
monkeybusinessimages/iStock/Getty Images
There are a number of organizations dedicated to improving the quality of lives of at-risk youth in Georgia, as well as helping their parents and families. Located throughout the state in both urban and rural communities, they have different philosophies, different strategies, different programs and different approaches. But they all share the goal of reforming Georgia's at-risk youth.
Youth Villages
With locations in Douglasville and Atlanta, Youth Villages provides intensive in-home treatment, residential programs, adoption and foster services and mentoring to troubled young people in Georgia. Their intercept initiative is an alternative treatment program for youths who would otherwise be placed in foster care, detention centers, hospitals or treatment facilities. Youth Villages not only provides treatment to teens, but also education to their parents in an effort to prevent family breakups.
Alternative Youth Academy
Located in Alpharette, the Alternative Youth Academy was founded to "instill integrity, honor, and respect while providing a safe and disciplined educational environment for troubled teens." Using a regimented schedule and a structured "boot camp" format, the organization works to reform troubled young people. They also include guardians in the reform process through their Parents in Control program, which offers seminars, resources, educational materials and scholarship information.
Outward Bound
Instead of military-style regimentation, Atlanta's branch of the Outward Bound program uses discovery, physical and educational challenges, wilderness programs and experimental education to improve the academic success and self-worth of at-risk youth. With club-based programs designed to remove children from damaging environments and expose them to new and difficult challenges, the program aims not only to compel teens to change their own behavior, but to become community leaders themselves.
National Youth Advocate Program
With branches in Atlanta, Augusta and Dawsonville, NYAP provides a wide array of programs, from immediate services such as 24-hour emergency reception to long-term solutions such as foster-to-home placement. They offer comprehensive behavioral health services, family preservation and reunification, parent mentoring and sexuality services. They've also crafted several programs that are unique to NYAP, including Constant and Never Ending Improvement, Parent-Advocate Connections and Continuum of Care.
References
Writer Bio
Andrew Lisa has been writing professionally since 2001. A graduate of Hofstra University, he was a section editor for "amNewYork", the most widely distributed paper in Manhattan. He was a nationally syndicated columnist with Gannett News Service, the largest news syndicate in the country, and works as a writer in Los Angeles.