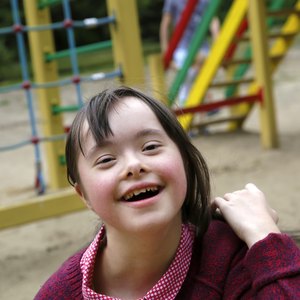 •••
DenKuvaiev/iStock/GettyImages
Kids with special needs may not be able to safely use playground equipment normally found in a average playground. For these reasons, some foundations will fund equipment for use for kids with special needs. Grants may also be used to make a already built playground safe. For instance, an autistic child may need to have a fence around a current playground, or a child with limited mobility may need a balance bar attached to a slide.
Research what you need. Kids with special needs are not all the same. When working with a group of kids with disabilities, it is a must to work with teachers that work directly with the students, as well as vendors, to help get the right equipment for the group.
Create a wish list of playground equipment needed; next to each piece, explain how that piece will be helpful in educating a child. Remember, play is an important part of a child's education.
Plan where the equipment would go. This is important because funders will want to know where the equipment will go, and you may need extra funding to get the area ready. For instance, you may need a security fence or a extra-soft ground to play on.
Do not forget to apply for grants for playground equipment for a basic school program when applicable. Sites such as schoolgrants.org have information on such programs.
Be prepared to match grant funding. Most grants will pay for no more than 90 percent of a playground project. The definition of matching grants is totally dependent on the organization. Some allow volunteer time to install the equipment to count as part of the funds raised, while others may require all matching funds to be measured in a monetary manner.
Do not forget to work with your playground equipment vendor. Many vendors are up-to-date on foundations and other grant sources that fund playground equipment.
References
Writer Bio
This article was written by PocketSense staff. If you have any questions, please reach out to us on our contact us page.