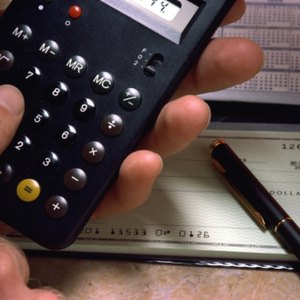 •••
Jupiterimages/Photos.com/Getty Images
Setting financial boundaries and planning ahead is the key to not having a financial hangover the day after going to your favorite sporting event. With the average cost of tickets on the rise each year, and the cost of eating going up as well, you might be spending more time worrying about your kid asking for a sweatshirt or another pretzel. With a little planning and some realistic expectations you can enjoy yourself and enjoy the whole game on a budget.
Determine how much money you have to spend on your sporting adventure. Contact the front office or visit the websites of any professional sporting team to find out about unadvertised specials. With this knowledge go to reputable ticket-selling sites, be sure to visit both regional and national sites to see if any other deals may be available. Chambers of Commerce are a good place to start as your local sports team will most likely be a member. With a variety of reliable prices, determine what price falls into your budget.
Review and list what comes with each package or seat in which you are interested. Some may come with free parking, or unlimited refills for soft drinks, hot dogs or even adult beverages for those of age. When you have written down what comes with each ticket or package, review each one individually and see if it meets your needs. If it does not, or will be too restrictive, throw it out and go on to the next.
Run the numbers and fill in the gaps of your ticket or package price. Add in the items such as drinks, food and gift shop purchases and parking. When you find the package that works for you, buy that package and start getting excited for your outing.
Visit the bank to withdraw the cash plan on spending, and 20 percent more. You now have given yourself a financial buffer, and have much less of a chance of overspending.
Create mental notes or write down your seat location, the proximity to facilities and the service of the stadium workers around you when you get home. Use this for planning the next event, and adjust your budget accordingly.
References
Writer Bio
Donald Baggarly began writing professionally in 2010. He works with individuals and families to promote sound and realistic personal budgets and has a full-time job in the staffing industry consulting small- and medium-sized businesses. Baggarly holds a Bachelor of Arts in economics and management from Beloit College and a Master of Business Administration in accounting from University of Phoenix.