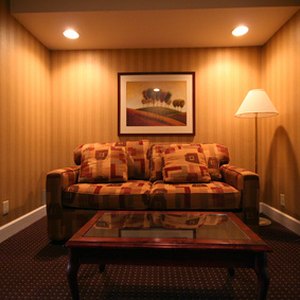 When a new couch or chair is bought for a household, often the furniture it's replacing gets left on the curb with the trash. If it's not too worn out someone else may benefit from it. Many charities will accept furniture that is in decent condition, either to sell for fund raising efforts, or help furnish the homes of the less fortunate. Several such charities can be found in the Phoenix, Arizona area.
Salvation Army
The Salvation Army is a Christian charity that strives to spread the word of Christianity while assisting the needy. It is a worldwide organization, and has locations in most major cities in America, including Phoenix. The organization accepts donations in the form of money, clothing and furniture. They also provide pick up service for large donation items.
The Salvation Army 2707 E. Van Buren, Building 100 Phoenix, AZ 85008 800-728-7825 salvationarmy.org
Society of St. Vincent De Paul
The Society of St. Vincent De Paul is an international organization that works in local communities to assist the less fortunate. They help to fund homeless shelters, provide dental and medical assistance and operate charity dining rooms. The society accepts donations of money, clothing and furniture, and runs a collection service for big items. Because of demand for the collection service, the charity has to charge a small fee, which as of September 2010, stands at $10.
Society of St Vincent de Paul 420 W. Watkins Road Phoenix, AZ 85002 602-226-4673 stvincentdepaul.net
Bridging AZ Furniture Bank
The Bridging AZ Furniture Bank is based in Mesa Arizona, less than 20 miles from Phoenix. They collect furniture that is in usable condition for redistribution within the Mesa community. The charity began with furnishing homes for women making a new start in life after leaving domestic abuse shelters, but has expanded to cover others in need. A collection service is run within the Mesa area, but requires a small fee to cover overheads as the charity is not government funded. The collection fee as of 2010 stands at around $25, alternately the drop off warehouse is open Wednesday to Saturday from 8a.m. to 2p.m.
Bridging AZ Furniture Bank 25 N. Extension Mesa, AZ 85201 480-833-3997 bridgingaz.com
Goodwill
The Goodwill charity organization strives to find work for those who may be physically or mentally impaired, while also giving them extra independence and confidence. The charity will accept all kinds of donations including cars, clothes, electrical goods and furniture. The Phoenix area has many Goodwill donation centers that will accept drop offs of unwanted furniture. As the purpose for these donations is resale, the products must be in a clean usable condition.
Good Will Corporate Center 2626 W. Beryl Ave. Phoenix, AZ 85021 602-535-4000 goodwillaz.org