How to Find the PIN Number on a Gift Card
by Mary Jane Freeman ; Updated July 27, 2017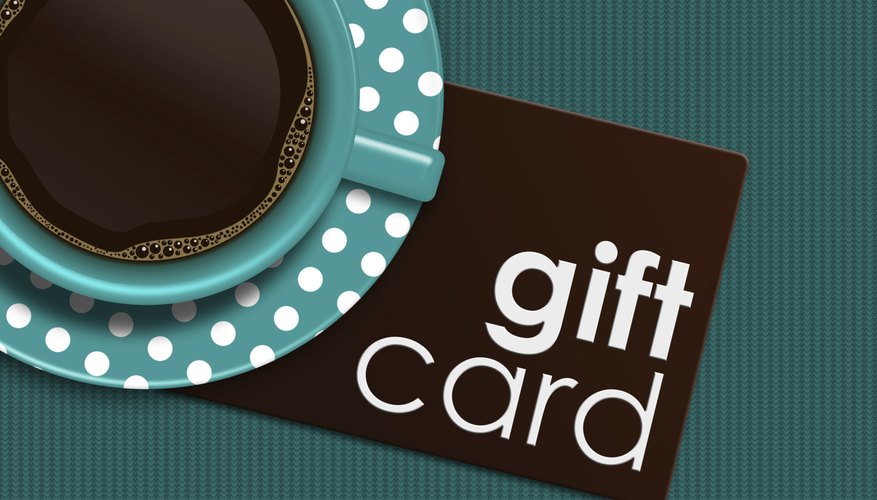 Some gift cards come with a personal identification number, or PIN. Typically, the PIN is located on the back of a physical card or in the same email that discloses the electronic gift card number. Although the PIN can't be used to retrieve money from a gift card at an ATM, cardholders must present the PIN to check card balance or get a replacement card.
Visa and Mastercard Gift Cards
Mastercard gift cards typically do not come with a PIN and most Visa gift cards do not. In the few instances in which a Visa gift card has a PIN, it is either the last four digits of the card number or a personal PIN added by the cardholder. That PIN will not appear on the card itself.
PIN by Another Name
American Express gift cards do not come with numbers identified as a PIN. Instead, they come with a four digit number American Express calls a Customer Security Code. The CSC is on the card front directly above the 15 digit card number. Discover gift cards use a three digit number it calls the Customer Identification Number, which is located on the back of the card.
Department Store Cards
Gift cards issued by department stores typically have a PIN. It is usually found on the back of the card underneath an area that must be scratched off to view. For example, this is where you can find the PIN for Aeropostale, REI, Sephora and Ulta gift cards.
E-Gift Cards
If an electronic gift card comes with a PIN, it's listed in the email with the card number. If the retailer allows cardholders to choose their own PIN, the instructions to do it are in the email and on the retailer's website. Choosing a PIN can usually be done online or over the phone.
Photo Credits
ayo888/iStock/Getty Images