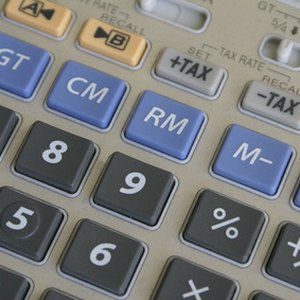 In Louisiana, individual state income taxes are due by May 15 of each year. For tax years 2009 and later, Louisiana's individual income tax rate is 2 percent for single taxpayers for the first $12,500 of income and 4 percent for the next $37,500. After $50,000, taxpayers pay taxes at 6 percent of their total income. Joint taxpayers pay 6 percent after $100,000 of income.
Extension of Time
Under Louisiana law, taxpayers receive an automatic six-month extension of time to file their tax returns if they request it by May 15, or by the fiscal filing deadline date for taxpayers who file fiscally. Louisiana residents may use either a federal Internal Revenue Service extension request or the state's official request form. Although residents may receive an extension of time to file their taxes, they're still responsible for paying all taxes due by the original filing date.
Legal Penalty Charges
For the 2010 tax year, under Louisiana's Revised Statutes, the Louisiana Department of Revenue can impose a 12 percent penalty on the underpaid tax amount against taxpayers who fail to file their annual taxes. Taxpayers required to file quarterly taxes can pay a 12 percent penalty for each quarter. Louisiana's Department of Revenue can estimate the tax liability by using a 90 percent estimation rule or imposing a penalty on the 90 percent of the amount of taxes that would have been due as an estimated payment. For taxpayers that do not file returns, the Louisiana Department of Revenue bases its penalty amount on 90 percent of the previous year's tax bill. Tax rates can change annually under Louisiana law but will not exceed 25 percent.
Exceptions for Quarterly Taxpayers
Under Louisiana law, the Louisiana Department of Revenue cannot impose a penalty on taxpayers that did not reasonably expect to earn the mandatory estimated payment threshold required for paying quarterly taxes. If the taxpayer reasonably believed he or she would earn less than $1,000 (single filer), then there can be no penalty assessment. Joint filers must reasonably believe they would not earn more than $2,000 income annually. To request a waiver from the estimated tax penalty, taxpayers must request the waiver within one year from the original tax return date or extension date. If the Department of Revenue believes the taxpayer acted with the intent to circumvent the state's tax laws or intentionally disregarded the tax laws, then the Department will deny the waiver request.
Offset Program
The Louisiana Department of Revenue participates in the Department of Treasury's offset program. Under the federal offset laws, the federal Financial Management Service can offset a taxpayer's federal tax refunds to satisfy state tax obligations. In Louisiana, taxpayers are subject to a federal tax offset if their tax liabilities are in the final stages of the tax delinquency and billing process. Louisiana's Department of Revenue or the Internal Revenue Service will send a Notice of Intent to Offset, providing the state resident with notice that their federal tax refunds are subject to offset to satisfy the state tax delinquency.
Considerations
Since tax laws can frequently change, you should not use this information as a substitute for legal or tax advice. Seek advice through a certified accountant or tax attorney licensed to practice law in your jurisdiction.
References
Writer Bio
Jill Stimson has worked in various property management positions in Maryland and Delaware. Stimson worked for the top three property management companies in the commercial industry and focuses her career on property building logistics and tenant relationships. She holds a Juris Doctor and a Bachelor of Science in psychology.