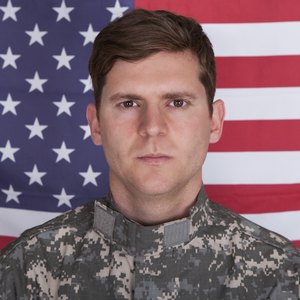 •••
AndreyPopov/iStock/Getty Images
Veterans can receive educational benefits offered by the United States Department of Veterans Affairs through programs such as the Montgomery GI Bill Active Duty or Post-9/11 GI Bill. You may also qualify for student aid through the Federal Pell Grant program, which you can use in conjunction with your GI Bill benefits. In combination with your veteran's benefits, the Pell Grant can help pay for textbooks, supplies, tuition and living expenses while attending school.
Federal Pell Grant
The United States Department of Education sponsors the Federal Pell Grant. The program does not require you to repay funds and you can use your award to pay for tuition, textbooks, school fees and living expenses. The Pell Grant program typically offers money only for undergraduate programs. As of March 2011, you can receive a maximum of $5,550 per school year through the Pell Grant program. Your award amount depends on your financial need, the cost to attend school, the number of hours you enroll in and whether you stay in school for the entire academic year.
FAFSA
To apply for funding through the Federal Pell Grant program, you must submit a Free Application for Federal Student Aid, also known as the FAFSA. Funding administrators use the FAFSA to analyze your financial needs and to determine your eligibility for federal, state and college-based student aid programs. The application requires you to disclose any benefits you receive from veteran's programs or other grant or scholarship funds. You have three options for obtaining, completing and submitting the FAFSA; you can complete and submit the application online at the FAFSA website; you can obtain a PDF version at the Student Aid on the Web website for submission by mail; or you can request a paper copy by calling 800-433-3243 for submission by mail.
Montgomery GI Bill Active Duty
The Montgomery GI Bill Active Duty (MGIB-AD) program offers a maximum of three years of educational benefits. You can use the MGIB-AD to help pay for college, vocational school, certification programs or correspondence courses. The amount of benefit you receive can depend on the amount you contribute to the program and your length of active-duty service. If you select the MGIB-AD program, you must contribute to your benefits by paying a minimum of $100 each month for one year. If you increase the amount you contribute, you can receive more benefits from the MGIB-AD program.
Post-9/11 GI Bill
You may choose to participate in the Post-9/11 GI Bill veteran's benefit program, which can pay for technical school or undergraduate- and graduate-degree programs. To qualify for Post-9/11 GI Bill benefits, you must obtain an honorable discharge from the military. The program offers funding to pay for tuition and living expenses while attending a college or university in the United States or in a foreign country. The amount of funding you receive to attend a school in the United States depends on the cost of attendance at public post-secondary institutions in the state you attend school. The program assigns a fixed rate of benefits for attending foreign schools.
References
Writer Bio
Michael Evans graduated from The University of Memphis, where he studied photography and film production. His writings have appeared in numerous print and online publications, including International Living, USA Today, The Guardian, Fox Business, Yahoo Finance and Bankrate.