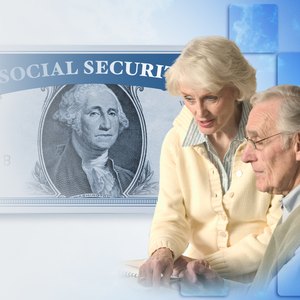 •••
Comstock Images/Comstock/Getty Images
Millions of Americans receive payments and benefits from the Social Security Administration (SSA) every year. Beneficiaries who are unable to manage their finances or are below the age of 18 can have a representative receive and manage their funds from Social Security through the Representative Payee Program. The payee would then be responsible for establishing a payee account at a financial institution to receive funds from the SSA and to use the funds to provide for the basic needs of the beneficiary.
Becoming a Representative Payee
If you are interested in becoming a representative payee, you need to apply through the Social Security Administration. You will be asked to provide documentation establishing your identity, the need for a representative payee, and your relationship to the beneficiary. You will be also be asked to conduct an in-person interview with an SSA representative. The SSA will investigate the situation and if it feels that the beneficiary's best interests would be served by having you as a representative payee, you will be designated to act on the beneficiary's behalf.
Opening a Payee Account
The SSA requires that any funds left over after the payee has provided for the beneficiary's basic needs be held in an interest-bearing account or savings bond for the future needs of the beneficiary. A payee account at a bank or credit union can be in the form of a savings or checking account. You should be able to open a payee account at most banks or credit unions; just let the associate know that you are a representative payee and need to open an account for a beneficiary.
How the Account Works
With a payee account, the beneficiary will not have the ability to withdraw funds or make changes to the account; only the authorized representative payee would be able to do that. However, the payee account should indicate that it is owned by the beneficiary, with the payee acting on behalf of the beneficiary. In the event of the death of the beneficiary, the payee would not have the right of ownership to any funds in the account. If a representative payee passes away, the funds in the account revert back to the SSA until a new payee is assigned.
Misuse of Funds
If a beneficiary believes that the funds in a payee account are being misused, the beneficiary, or a representative for the beneficiary, should contact the Social Security Administration immediately. The SSA will investigate the situation, and if there is evidence of misuse, the payee may be removed and required to pay back any misused funds.
References
Writer Bio
Rommel Anacan is a relationship optimization strategist, speaker, coach and professional writer. He is the author of the e-book "The Viral Video Difference." He has had an extensive and successful career in sales, management and training for more than 20 years.