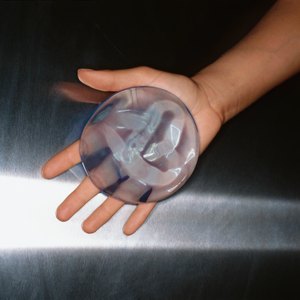 •••
Stockbyte/Stockbyte/Getty Images
In most cases, your medical insurance will not cover the cost of breast augmentation surgery, which is considered cosmetic. Insurance companies won't even cover the cost of repair or damages suffered in the event that one of your implants ruptures after the surgery. If you are a breast cancer survivor who underwent mastectomy, your insurance company may be willing to pay for breast implants, but in other situations you are often on your own when it comes to paying for the surgery.
Charge the surgery to a major credit card. Many plastic surgery clinics that perform breast implant surgery accept major credit cards.
Apply for a medical financing through one of the two major medical finance companies that offer their services. These companies are Care Credit and Capital One Healthcare Finance.
Inquire if the surgeon offers a monthly payment plan.
Pay cash. Breast implant surgery generally costs between $4,000 and $6,000 from pre-op through post-op.
Sign up for the online site FreeImplants.com. FreeImplants.com is a community that connects potential patients with financial benefactors interested in helping them raise money to have their surgery done.
Many clinics that perform plastic surgery allow you to fill out a financing form right there in the office. They will then process it for you to let you know if you are approved and for how much. Even if you aren't approved for the full cost of your surgery, you can couple your medical-finance card balance with another means of payment, such as cash or credit card, to cover the balance Paying cash eliminates costly interest fees.
The downside to using a credit card to finance your breast implant surgery is that you may have to pay it back over a long period of time, which will accumulate interest and possibly increase the cost of your surgery by thousands of dollars. Some clinics may offer monthly payment plans to patients with good credit, but will likely not consider high-risk customers with low credit scores and poor credit history.
References
Writer Bio
Jennifer Hudock is an author, editor and freelancer from Pennsylvania. She has upcoming work appearing in two Library of the Living Dead Press anthologies and has been published in numerous print and online journals, including eMuse, Real TV Addict and Strange Horizons. She has a Bachelor of Arts in English/creative writing from Bloomsburg University.