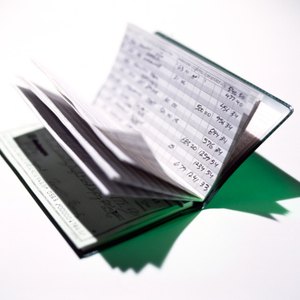 •••
Nicholas Eveleigh/Photodisc/Getty Images
Whenever there is an outstanding balance on a bank account that remains past due, the bank will report the negative record to ChexSystems. ChexSystems is a network that financial institutions use to share banking information with one another. They use this information to determine the amount of risk involved with opening an account for an applicant. Once reported to ChexSystems, it can be really difficult to open another checking account, even after the outstanding balance is paid. Negative items still remain on your ChexSystems report for five years. However, many banks specialize in setting up accounts for people reported to ChexSystems. You simply need to know where to look.
Find a Bank
Type "second chance checking" into your search engine and press "Enter."
Search through the listings and find a couple banks to research further.
Go to each bank's website and review terms and conditions. Some important things to look for are little to no minimum balance requirements or monthly fees, a low opening deposit, free online bill pay and more. In the search, two banks that come up are Peoples Cash Solutions and Compass Bank.
Peoples Cash Solutions
Click "Apply Now" to begin the application process. In total, there are three steps to complete.
Click the box to agree to the disclosures and click "Apply Now." Complete the application, print a copy and electronically submit for approval.
Wait for your preapproval from the bank. You will receive your preapproval via email in approximately two to three business days.
Mail the printed application, a copy of your ID and your opening deposit to the address listed in your approval email and on the top of the application. The opening deposit must be a minimum of $30. Your account will be opened as soon as your items are processed.
Wait to receive your welcome packet in the mail within two weeks.
Compass Bank
Select "I would like to start a new application," and click "Next Step."
Complete the application. There are five sections: tell us about yourself, confirm your identity, complete e-signature card, select additional features and fund your account. After filling out each section, click "Next Step."
Submit your initial deposit. The required minimum to open an account is $25. You can submit the deposit by electronic transfer, credit card, or money order. If you select electronic transfer or credit card, you can enter your information online and have it processed instantly. If you select money order, print a copy of the application and mail it along with your money order to Compass Bank at the address listed on the application.
Wait for your welcome packet in the mail. It will arrive within seven business days.
Look for FDIC-insured banks.
Watch out for online scams. Make sure a bank is reputable before providing your personal information.