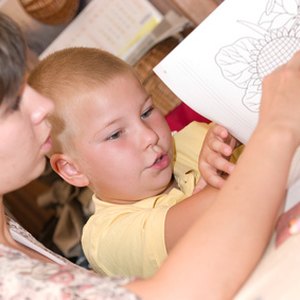 •••
doing my homework image by Renata Osinska from Fotolia.com
North Carolina provides its teachers with a 401a defined benefit retirement plan. Teachers can only access their contributions upon employment termination and they do not have the option to borrow against their contributions. Employees are required to contribute 6 percent of their earnings into their retirement fund. The school district contributes 8.75 percent of each teacher's salary amount in addition to the teacher's personal contributions. All contributions earn interest while in the retirement system.
Time Frame
As a teacher in North Carolina, you are only able to receive retirement benefits once you become vested in the retirement system. To become vested, you must complete at least 5 years of teaching service. To receive the maximum retirement benefits, you must complete 30 years of teaching service. If you leave employment prior to completing 5 years of service, you can request a refund of your personal contributions into the system.
Features
Retirement benefits include the option to choose additional death benefit coverage in the amount of $10,000. Also, North Carolina will pay 50 percent of the cost of health insurance for any teacher with 10 years of service and 100 percent of the cost of health insurance for those teachers with 20 years of service.
Benefits
To estimate benefits, use the North Carolina Treasurer's online Retirement Estimator. Benefits are determined by multiplying 1.82 percent of the average of your last four years earnings by your years of service. Then, that amount is divided by 12 to determine the monthly retirement payment. Any remaining personal contributions and accumulated interest will be awarded to your beneficiary upon your death.
Considerations
If you decide to return to work within the school system, you must wait at least 6 months or all your retirement benefits thus far will be revoked. After waiting 6 months, you may return to work, but either you will be subjected to earning limits or you will have to suspend retirement benefits until you terminate employment again. You should thoroughly discuss any plans to go back to work with the state retirement office prior to making any final decisions.
Expert Insight
According to the North Carolina Treasurer, teachers who plan to retire at the end of the school year should complete Form 6 about 3 to 4 months before their last day of work. Upon receipt, the Treasurer's office will send a letter acknowledging your retirement request along with additional instructions and forms.
References
Writer Bio
Based in Laurel, Miss., Melody Morgan Hughes covers topics related to education, money and health. She has a Bachelor of Arts in English education from the University of Southern Mississippi, a Master of Education from William Carey University and a Master of Education from Nova Southeastern University.