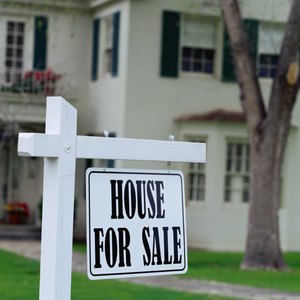 •••
Steve Mason/Photodisc/Getty Images
Generally, home buyers have more negotiating power in a buyer's market because there are more homes for sale than the number of people looking to buy a house in the area. Although buyers have a better chance of negotiating a lower price when there is less competition, sellers still expect a buyer to make a reasonable offer.
Hire a Buyer's Agent
While you can negotiate the purchase of a home on your own, hiring a buyer's agent can make the process easier. A real estate agent can help you find what you're looking for in a home more quickly. You can save time by quickly eliminating those homes outside your price range or that just aren't your style. Choose an agent based on her experience and how long she has been in the real estate business. Ask her questions about the current housing market in your area to find out how much she knows.
Know the Market
A buyer's market doesn't mean you're going to get a steal on a house since most sellers know what comparable homes in the area have recently sold for. Offer $10,000 to $15,000 less than the list price, recommends California Re/Max agent Beverly Durham in an article for Realtor.com. It also helps to have your agent find out how much the seller still owes on the house. You'll likely have more negotiating room if the seller has a lot of equity in the home than if he still owes a huge mortgage.
Negotiate Fairly
If you decide to offer less than the seller's asking price, offer 10 percent below the final price you are willing to pay, suggests Zillow.com. But avoid making an offer too low that would insult the seller from the start. Another option is to offer a range of prices instead of a single price, recommends Steven P. Cohen, president of The Negotiation Skills Company in Massachusetts, in an article for U.S. News and World Report. Back up the offer you make with reasonable support. Find out how many similar homes are for sale in the same neighborhood but at lower prices.
Find Out More
You may be able to get the house you want at a lower price by learning more about the seller's motivation. Sellers who need to meet a deadline for relocating, who've had a previous offer they accepted fall through or are facing the threat of bankruptcy might be willing to take less. Sometimes it comes down to how badly or how quickly the seller needs to sell his home. If the house is vacant, the owners may be even more eager to sell.
References
Writer Bio
Amber Keefer has more than 25 years of experience working in the fields of human services and health care administration. Writing professionally since 1997, she has written articles covering business and finance, health, fitness, parenting and senior living issues for both print and online publications. Keefer holds a B.A. from Bloomsburg University of Pennsylvania and an M.B.A. in health care management from Baker College.