Do I Need to Include My Original Tax Forms With My Amended Return?
by Tom Streissguth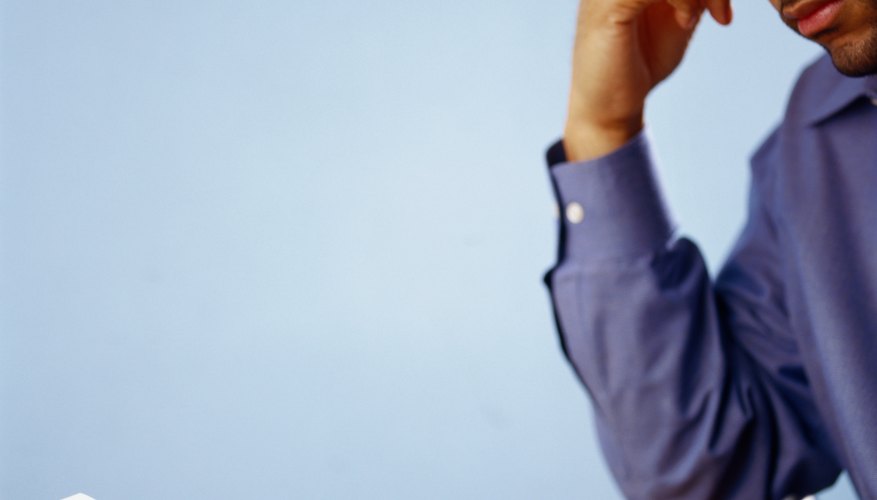 If you've got something new for the IRS to consider on a tax return you already filed, you can amend that return with a Form 1040X. The IRS allows taxpayers to change their income, deductions, exemptions, credits and other information for a past return, recalculate the tax, and bring that tax year's account up to date. There's a time limit on amended returns, and some paperwork you'll need to furnish.
1040X Deadlines
When you file a return, the clock starts running on any amended returns you can file for the same tax year. You will indicate on the 1040X the tax year you intend to amend; the deadline is three years from the date the original return was filed, including any extensions. Alternately, you have two years from the date you actually paid the tax that was due with the return.
Original Returns and Schedules
You do not need to send a copy of your original 1040 with an amended return. The IRS has all the information from that return stored, and will call up a copy of the document if necessary. It's a good idea to keep a copy of your original in a safe place, however, as you may need it for other purposes (such as a loan application). Copies of your W-2s, 1099s, and various schedules should stay with the return as well.
Other Forms
You must submit amended copies of your original schedules, if you are claiming a change in your reported income, expenses or deductions. For example, if you neglected to include a charitable contribution on the original return, and want to amend the return, you must include a new Schedule A showing the change and the new calculation of your itemized deduction. If you received a corrected W-2, which goes by the name W-2c, then you must include that as well. You don't need to include 1099s unless tax was withheld from that income. The same goes for a W-2G, which shows gambling wins.
Correspondence
There are many reasons for filing an amended return, including a change in filing status, taking a new deduction, or adding undeclared interest or dividends. It's tempting to write a letter when you file an amended return to give a full explanation, but try to resist the temptation. Unless the rules specifically require a written explanation, the IRS doesn't want to hear it, or read about it. The IRS will examine the amended return and any attachments, correct any errors, and send you a notice if any changes are needed.
Photo Credits
Ryan McVay/Photodisc/Getty Images