How Much Are Series EE Savings Bonds Worth?
by Jen Whitten ; Updated July 27, 2017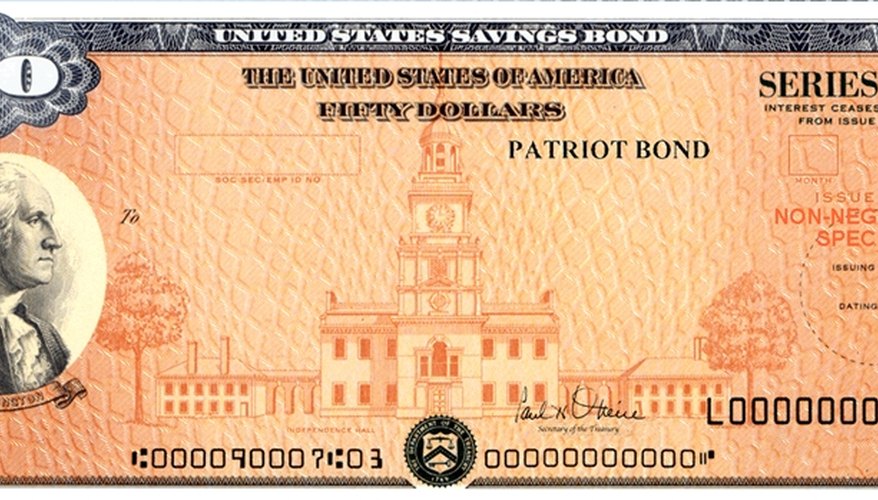 Volatile financial markets have driven many investors to investment vehicles that have a strong level of stability. U.S. Savings Bonds satisfy this need. As with any investment option available, series EE bonds have nuances to consider before determining whether they are the correct investment option to meet your financial goals.
History
In 1941, the U.S. government issued the first savings bonds as a means to finance World War II. Series EE bonds were introduced in 1980 when their predecessor, Series E bonds, were retired.
Features
You purchase paper EE savings bonds for half the face value and they reach face value upon maturity. In contrast, you purchase the electronic version at full face value and accrue interest monthly. Both versions double in value upon maturity.
Time Frame
The time between EE savings bond purchase and maturity varies based on interest rates, but historically the bonds will mature between eight and 20 years. Bonds cease earning interest after 30 years.
Benefits
The United States government backs every EE savings bond issued, so the risk of default is negligible. U.S. Savings Bonds are convenient to purchase because most financial institutions sell them. You can also purchase them online.
Considerations
Series EE savings bonds are a long-term investment. If you redeem your bond within the first five years, then you sacrifice three months interest as penalty. Bond interest from EE savings bonds is taxable during the year in which you redeem them, not as interest accrues.