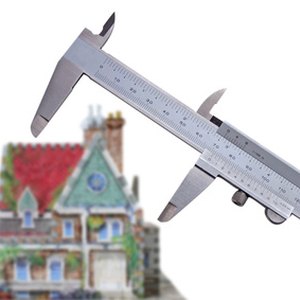 A mortgage balance can be retrieved in a number of ways. Different individuals can retrieve the information in different ways for different purposes. If you have the right information you can access the correct balance on a mortgage along with other characteristics of the loan. Some lenders need mortgage balances from other lenders so they can pay off a customer's loan. A customer may need their mortgage balance to see how much the principal has been reduced.
Contacting the Lender
You can contact your lender and get the correct balance on your mortgage. The lender will need your account number as well as other identifying information such as date of birth, Social Security number and address. After identification, the lender will provide you with an up-to-date balance on your mortgage.
Reviewing Your Mortgage Statement
Mortgage companies and banks send out mortgage statements, usually on a monthly basis. You can view your balance on the mortgage statement. Many statements have a breakdown of your last payment.
Requesting a Current Balance Statement
Many lenders provide mortgage balance information by having a potential loan customer sign a mortgage payoff request. The letter can be formatted so that the lender will provide the current balance plus a payoff balance, which will include interest charges. Many lenders and banks will have a complete breakdown of all charges and expenses as well as the balance on the mortgage loan. To receive this information the customer needs to sign the payoff request.
If a per diem is included the payoff can be computed for a future date other than that stated in the letter.
Viewing Your Online Banking Statement
Go online to your bank or mortgage lender's website. Many lenders allow you to view your principal balance online if you have signed up for their online banking program. The balance you see will be relatively current and reflect any payments that were recently made.
Accessing a Third-Party's Credit Report
Access a customer's credit report if you are not the mortgage holder. After a customer has submitted a credit application with their signature you can access their credit report. The credit report will usually have a mortgage balance, although it may not be current. If you only want a close approximation, the credit report will serve the purpose.
Contacting the New Mortgage Servicer
Mortgage lenders commonly sell the mortgage loans in their portfolios. If your mortgage has been sold you may have to track down the new mortgage servicer to get your mortgage balance.
References
Tips
If your mortgage has been sold you may have to track down the new mortgage servicer.
Writer Bio
Melvin J. Richardson has been a freelance writer for two years with Associated Content, and writes about topics such as banking, credit and collections, goal setting, financial services, management, health and fitness. Richardson has worked for several banks and financial institutions and gained invaluable experience and knowledge. Richardson holds a Master of Business Administration in Executive Management from Ashland University in Ashland Ohio.