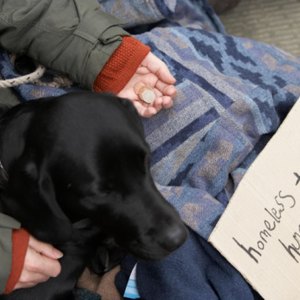 •••
BananaStock/BananaStock/Getty Images
Dealing with the threat of eviction can be a frightening, stressful and overwhelming situation, especially if minor children reside on the property. Most property owners are willing to accept an immediate payment to stop the eviction process. After all, the owner must file an eviction lawsuit with the county courthouse and argue his case for eviction, which requires time and money, before an eviction is final. Public, private and state agencies are available to help you obtain the rent money you need to stop the eviction process.
Contact the property manager immediately to request a prompt resolution. Ask for the most current invoice of the charges due. Failure to pay a rental debt can result in hefty fees. Expect the final amount to include your standard rental rate plus any additional penalty fees.
Ask for immediate cash assistance for emergency housing through the Social Services agency in your county. Eligibility requirements may vary by county so complete an eligibility questionnaire, if one is available, before applying. Complete an application and apply in-person or by mail as directed.
Provide any required documents which may include proof of income, property, citizenship status, age, Social Security number, rent costs, work or school status, according to the CalWORKs (California Work Opportunity and Responsibility to Kids). Submit these documents with your application.
Contact a public entity such as a county Human Services office. (This option is only available if you have an eviction notice.) Submit an application along with a state-issued photo identification card, one month's pay stubs, a copy of your eviction notice and any required affidavits. You must meet the maximum gross income level (before taxes) for your household size to apply. Ask an office clerk about any restrictions that apply.
Request funding through a private agency such as The Salvation Army. Visit a local office and request emergency cash assistance for your rent. Bring all required documents -- which are necessary for verification purposes -- and interview with a Salvation Army worker. The Salvation Army may be able to help pay your rent and past due utilities, if applicable.
Contact a church leader to ask if emergency funds are available to help you stop the eviction process. Some churches have such funds; however you must speak with a church leader about application requirements. If you are not affiliated with a church, contact an outreach ministry, which is a 501(c)3 nonprofit, faith-based community outreach organization.Get your local library reference desk to help you. Inquire about cash assistance to stop an eviction process.
An eviction can adversely affect your credit rating.
References
Writer Bio
Charlie Gaston has written numerous instructional articles on topics ranging from business to communications and estate planning. Gaston holds a bachelor's degree in international business and a master's degree in communications. She is fluent in Spanish and has extensive travel experience.