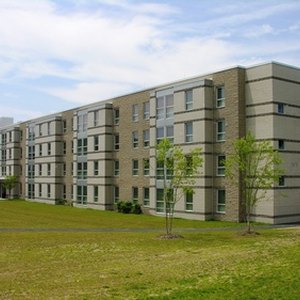 •••
student housing image by Tom Oliveira from Fotolia.com
Homeless individuals and families in Maryland may receive modest aid from state transitional housing programs. The Maryland Department of Human Resources oversees these programs under the state's Emergency and Transitional Housing and Services Program (ETHS), which distributes services by county. When the state and applicants meet established requirements, timely benefits result for those seeking transitional housing.
Demographic Requirements
Eligibility for local housing services depends partly on gender, as well as social and psychological conditions. For example, in Baltimore alone, nearly 60 housing programs exist with some tailored to, or exclusively for, men, women and children. Programs may also focus on providing housing for those formerly incarcerated, victims of domestic violence, mentally ill, battling substance abuse or suffering from HIV/AIDS. Additionally, those receiving housing services typically must be homeless or in danger of becoming homeless.
Administrative Requirements
Requirements also exist for those coordinating transitional housing programs in Maryland. For instance, the state's Department of Housing and Community Development manages the Shelter and Transitional Housing Facilities Grant Program (STHGP). From this program, existing 501(c)(3) non-profit organizations and local governments may receive grants for either improving or creating transitional housing and emergency shelters.
Grant recipients must also maintain their program for a term of at least 15 years, while acknowledging they will be liable for paying back grant funds if terminating their program prior to the 15 year requirement. Generally, only 50 percent of grant funds can be used for total project costs, and in special circumstances 75 percent can be used.
Housing Requirements
Approved housing and shelter projects for the STHGP program include new construction, acquisition or rehabilitation of housing, and the purchasing of capital equipment. Additionally, supportive services must also be offered which help housing recipients progress towards self-sufficiency and permanent housing.
Grant applicants must clearly specify what supportive services will be offered in their housing projects, along with a listing of agencies that will be utilized in cooperation with the project. Further, a target population must be specified, such as victims of domestic violence, single males, or women and children.
Approved housing structures include apartments, condominiums, townhouses, single family and single room occupancy facilities and group homes. Programs and housing must support occupants for up to two years.
References
Writer Bio
Aaron Charles began writing about "pragmatic art" in 2006 for an online arts journal based in Minneapolis, Minn. After working for telecom giant Comcast and traveling to Oregon, he's written business and technology articles for both online and print publications, including Salon.com and "The Portland Upside."