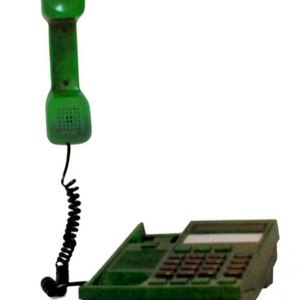 •••
phone. image by Alexander Lukyanov from Fotolia.com
Technology has made it easier for us to communicate with loved ones and business associates who live very far away from us. However, the convenience may come at a significant cost.
Consider this: if you want to call someone who is out-of-state but within the country, it will cost you anywhere from ​2.5 to 10 cents​ per minute. The cost of calling someone within your state would be nearly similar.
But that is not the case with long-distance calls. You can make international calls if you want, though the cost can range from ​five cents to $1.40 per minute​. That is a significant increase in calling costs, and it can prove very expensive in the long run.
Therefore, you need to learn about low-cost long-distance phone services. That way, if you need to communicate with someone far away, you can minimize your calling costs.
Low-Cost Long-Distance Phone Service
Below are the strategies you can use to make long-distance calls.
1. Use a Dial-Around Service
A dial-around service enables you to make long-distance calls by bypassing your telephone service provider. To use it, you must call using a toll-free access number or the format 10-10-XXX. In addition, you will add a one, the area code and the phone number of the person you are trying to reach.
By using this strategy, you can take advantage of low international or out-of-state call rates without having to change your long-distance service provider. It is one of the best home options when calling from a landline. That is because it does not require a regular financial commitment and still helps you save money on select calls. But it usually comes with a connection fee.
2. Use Voice Over Internet Protocol (VoIP) Services
Another strategy is to use VoIP services for your long-distance calls, especially international ones.
VoIP technology is an excellent way to make calls by using broadband or wireless internet, and you can use it via computer or VoIP phones. But if your regular phone has the required special adapter, you can use it too.
Skype probably qualifies as the best app for international calling because it has such a long history. However, it has serious competition from other apps and services, such as WhatsApp, Google Hangouts, RingCentral and Ooma, among others.
One of the benefits of VoIP technology that may be available via wireless home phone service providers too is that it is much more affordable overall.
Suppose you want to use Skype. Calling another Skype account will be free. But to call a landline or mobile, you need to pay a little via a subscription of credit. And the cost varies by the destination country.
For example, if you want to call the U.K., expect to pay an average of ​$0.430 per minute​ and a connection fee of ​$0.089​. On the other hand, if you want to call someone in Australia, expect to pay an average of ​$0.023 per minute​ and a connection fee of ​$0.049​.
3. Buy a Prepaid Phone Card
You can buy prepaid phone cards and call long distance while enjoying a flat fee. Typically, these cards provide a set period of call time to specified destinations. For example, your card could offer you a rate of "$5 for 500" minutes to India or something like that.
To use the card, you must call the access number provided and give your ID number and the number of the person you want to call. Periodically, you may receive updates on how many minutes you have remaining.
It is important that you read the fine print to avoid dealing with hidden charges. Also, ensure you can use the card for multiple calls if that's what you intend to make.
References
Tips
If you make regular long distance phone calls, it will be cheaper to get a long distance service.
Warnings
With all of these options, make sure that you look out for hidden fees, such as connection costs or high per-minute charges. Also, you should pay attention to what counts as a minute--some companies round off every 10, 20, 30 or 60 seconds.
Writer Bio
I hold a BS in Computer Science and have been a freelance writer since 2011. When I am not writing, I enjoy reading, watching cooking and lifestyle shows, and fantasizing about world travels.