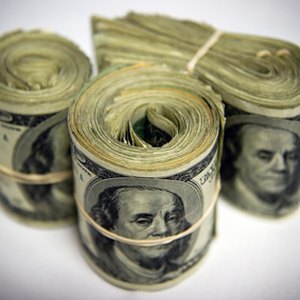 Transferring money from one account to another can sometimes be very important. Whether you're sending money to a family member or you're moving across the ocean to another country you need to be able to send your cash. There are a number of different methods you can use to transfer money, and which one you use will depend on just how much money you need to send.
Use one of the two major international money-transferring services to wire your money. Western Union and Moneygram can both send money from Europe to the United States. These companies will charge a certain fee, depending on how far the money has to be wired and how much you're sending.
Use a bank service to transfer your money from Europe to the United States. Banks can transfer money between branches, and large banks can usually transfer money internationally. All you need is an existing bank account, though sometimes a bank will be willing to do a money transfer for nothing more than a fee.
Use a website money-transfer service. Banking services such as paypal.com can be accessed from anywhere with an Internet connection, for instance. You could also use the services of a website like xe.com which allows you to convert monies and transfer cash.
References
Writer Bio
Neal Litherland is an author, blogger and occasional ghostwriter. His experience includes comics, role playing games and a variety of other projects as well. He holds a bachelor's degree in criminal justice from Indiana University, and resides in Northwest Indiana.