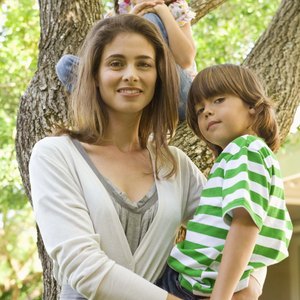 •••
Jupiterimages/BananaStock/Getty Images
Low-income single mothers living in Indianapolis can get a grant or financial aid to help them with emergency expenses, housing and child care. Federal, local government and private agencies provide funding for these programs. The woman must provide documentation that she meets the income limits to qualify for a grant.
Local Self-Sufficiency Programs
The Central Indiana Community Foundation's Center for Working Families Model is a comprehensive approach to helping low-income single parent families attain self-sufficiency. The center provides free financial counseling, employment assistance, a matching savings program and free tax preparation services. The program has helped a single mother find a job, pay off collection accounts and purchase a home.
Second Helpings, a food rescue nonprofit organization, provides culinary job training to unemployed or underemployed families, including single mothers. They rescue food that would otherwise go to waste. Students can take a free 10-week course that prepares them for a career as a culinary professional.
Emergency Assistance Programs
Southeast Community Services provides emergency assistance to single-parent households. The program helps single mothers facing eviction or homelessness meet basic needs. The grant pays for food, clothing, rental and utility assistance.
The Salvation Army Indianapolis Social Service Center also provides emergency assistance to women and children. The single mother must live in the Fountain Square or Eagle Creek areas or in Hamilton County to qualify for help. The family can get help to pay for housing, utilities and prescription bills. You must provide identification, a copy of the utility bill or lease when you apply for help.
Housing Grants for Single Mothers
The Federal Home Loan Bank of Indianapolis' Homeownership Opportunities Program helps low-income families purchase a home. The homebuyer can qualify for varying amounts toward down payment and closing costs, depending on household size and county. The single mother's income cannot exceed ​80 percent​ of the area's median income to qualify for help, and she must be able to contribute a minimum of ​$1,000​ towards the purchase of the home.
The Indianapolis Housing Authority provides rental subsidies to single mothers who are not ready to purchase a home. The Section 8 voucher allows the mother to pay ​40 percent​ of her income toward the rent. The woman's income cannot exceed ​80 percent​ of the area's median income to qualify for a voucher.
Head Start Program
The Head Start and Early Head Start Program in Indiana provide child care services for low-income mothers. The Head Start program is for children ages three to five and Early Head Start is for children up to age three. To qualify for help, the woman must be homeless, receiving welfare or supplemental security income.
Single mothers with income at or below the federal poverty level are also eligible for help. Children enrolled in the Head Start program receive educational, nutritional and health services to enhance their cognitive development.
References
Writer Bio
Davina Price has been writing since 2003, specializing in grant and technical writing for government and nonprofit organizations. She currently is a licensed real-estate agent in Southern California and specializes in working with first-time home buyers. She holds a Bachelor of Arts degree in communications from the University of Southern California.