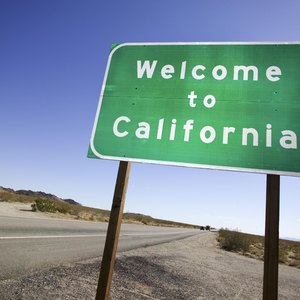 •••
Thinkstock/Stockbyte/GettyImages
By itself, the state of California counts as the fifth-largest economy in the world, exceeding that of any other U.S. state. Indeed, the Golden State's gross domestic product bests France, Italy, Russia, Australia and almost every nation-state save the United States (naturally), the People's Republic of China, Japan and Germany. This has much to do with its enormous population, over ​39 million​, and diversity of leading industries, e.g. manufacturing, entertainment, high tech and agriculture, to name a few.
That said, California has a proportional number of needy citizens. How it classifies them determines how it addresses their needs. Low-income limits for California in 2021 depends on the assistance provided.
Welfare Benefits for Low-Income Californians
The social welfare program in California operates under the name of CalWORKs (TANF), which stands for Temporary Assistance for Needy Families. This service is available statewide and is administered at the county level. This program begins as short-term relief but can be extended to meet ongoing needs. Among its targeted areas of assistance are food, shelter, utilities, clothing and health care.
Cash payments are likewise offered on a case-by-case basis. Eligible recipients must be U.S. citizens, or properly documented aliens, and residents of California. Furthermore, their financial resources at the time of application should not exceed ​$10,000​.), or ​$15,000​ if a family member is disabled or over ​65​.
Supplemental Nutritional Assistance in California
The source of funding for the Supplemental Nutritional Assistance Program (SNAP), sometimes referred to as food stamps, is ultimately the federal government. Still, states must administer this program according to their respective populations. California does this through its CalFresh initiative. Its goal is to get nutrient-rich foods to people who could otherwise only afford junk.
Income thresholds for this benefit depend largely on family size, total income and monthly obligations. As a rule of thumb, combined income should not be over ​200 percent ​of the federal poverty level. Funds are issued through an electronic benefits transfer (EBT) card each month of eligibility.
Low-Income Housing California Requirements
To qualify for public housing or private housing subsidies (Section 8), Californians must present total income that is even with or below ​80​ ​percent​ of the median income of the immediate metropolitan area or outlying county.
With ​58​ diverse counties in the Golden State, median incomes can vary widely. For instance, a three-person family in the San Francisco Bay area can not have a combined income in excess of ​$37,000​ whereas the same size of household in Fresno is limited to just under ​$22,000​. In fact, most holders of these benefits have incomes well below this ceiling.
Worth remembering, though, is that the income-to-median ratio for housing benefits is set by the U.S. Department of Housing and Urban Development (HUD). The state supervises the distribution of these benefits per HUD criteria.
Educational Aid for Low-Income California Residents
Aside from the federal and private sources of financial aid available to all Americans, the state of California affords its residents additional assistance. The California Student Aid Commission (CSAC) manages programs to help young people afford college. Cal Grant programs, for example, direct money to those who struggle to make tuition at in-state colleges and universities. These are grants so do not need to be paid back.
There are also financial gifts for foster home youth; young adults from middle-income families who seek to pursue careers in teaching; National Guard enlistees; and dependents of law enforcement officials killed in the line of duty. CSAC adopts federal guidelines to determine aid.
References
Writer Bio
Adam Luehrs is a writer during the day and a voracious reader at night. He focuses mostly on finance writing and has a passion for real estate, credit card deals, and investing.