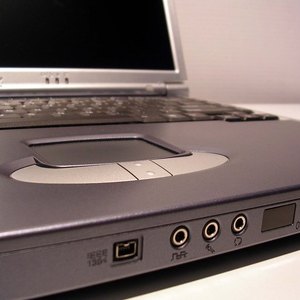 The United Services Automobile Association (USAA) is a financial services company that mostly serves those in the military and their loved ones. These include active and retired members of the military, their spouses and adult children. So, if your father was a veteran, you could become a member of the company, which was founded in 1922. The USAA offers excellent deals to its members.
What Are The Benefits Of USAA Membership?
USAA is a member-owned organization. That means that you could receive distributions through your subscriber savings account if the company performs really well during the year.
It is customized to the needs of military servicemen and servicewomen and can cater to your financial needs during active deployment and retirement. For example, through direct deposit, you could receive your military pay in advance.
The company has 60,000 ATMs around the country through which you can access in-person banking services. You can use the USAA Locator to find the nearest ATM near you. And you should remember that USAA ATMs have no associated fees.
You can access home and auto loans from USAA at decent rates.
If you are a member of USAA, you can also take advantage of its competitive rewards program and credit card rates. For example, you can get rewarded for being a safe driver.
Insurance coverage from USAA is quite comprehensive and tailored to military life. For example, your home insurance will cover even your military uniforms.
USAA Insurance Policies
Through the USAA, you can obtain excellent insurance coverage to take care of your auto, health, homeowners, life and small business needs, among others. So, it's basically a one-stop-shop for insurance for those uninterested in having multiple insurers.
Considering that USAA has some of the lowest rates around, it helps to ensure your insurance is in order. So, if you don't have relevant information, such as a USAA member number or USAA policy number, now is the time to get it. You just never know when you would need to do a USAA policy lookup. Military life is unpredictable, and you need to be prepared.
How to Find A USAA Number
If you are already a member of USAA, you need to know all the relevant numbers at all times. Here are some tips you could implement to find them:
Take a look at your blue USAA card. Your USAA number is the ​5-12 digit​ number printed on that card.
If you don't have your USAA card for whatever reason, take a look at the USAA policy number listed on your auto ID card. The first ​8-12 digits​ represent the household's primary insured member's number.
You can also call ​800-531-USAA (8722)​ if you don't have your card to obtain help with your USAA member number. And then, you could use it to find out information concerning an insurance policy with the company.
If you have forgotten your online ID, you could click on the "Forgot Online ID" option and follow the instructions. To use this option successfully, you must provide the correct Social Security Number or your USAA number.
If you have forgotten your USAA PIN, you should click on the "Forgot PIN" option, answer the verification questions and then reset your PIN.
Once you have all the relevant USAA numbers, you can perform a USAA policy lookup much more easily. All you need to do is log on to the USAA website, click on the Insurance tab, choose the insurance policy you want to manage and follow the prompts. Once the insurance policy comes up, you can read the summary, coverage, savings, discounts and all the other available information.
At various times, all the USAA numbers, such as the online ID and USAA member number, may be requested as you perform the USAA policy lookup process. That is why it is important to have them available. You will need them at some point.
References
Writer Bio
I hold a BS in Computer Science and have been a freelance writer since 2011. When I am not writing, I enjoy reading, watching cooking and lifestyle shows, and fantasizing about world travels.