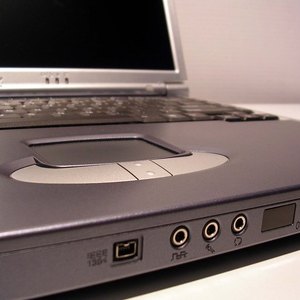 The USAA website is very user-friendly and is highly rated by its customers. As long as you have your online ID, password and four-digit pin number, it should be easy to navigate the site. If you're having trouble finding your way around or if you don't know any of these numbers, you can call 800-531-8722 and talk with a customer service agent. You will need to have your member number ready when calling so that they can access your account more quickly.
Navigating the USAA Website
Log onto the Internet and go to www.usaa.com. This is USAA's homepage. From here you will be able to log on to your account.
Type in your online ID and password in the upper left-hand corner of the homepage. If you do no not know your online ID or password, you can click on one of the links below the login boxes that says, "Forgot Your Online ID or Password?" If you do not have either of these yet, click on "Register with usaa.com."
Scroll down on the page titled "My Accounts" once you have successfully logged on. Toward the bottom of the page you will see a category called "Insurance." This is listed after the sections titled "Banking" and "Investments."
Click on the insurance policy you wish to look up. Once you have done this, you will be asked to enter your four-digit pin number. Once you have entered your pin number, the insurance policy will appear on the screen.
Click on any of the tabs to view different aspects of your policy. You can choose from Summary, Coverage, Discounts and Savings, as well as other categories depending on which policy you are viewing.
References
Writer Bio
Rebecca Waller has been writing since 2000 and has done work for several websites, including PampersVillage. She teaches Advanced Placement English and, in 2009, earned her certification in teaching from the National Board for Professional Teaching Standards. Waller graduated from Whitworth University with a Bachelor of Arts in English literature and earned her Master of Arts in teaching from the University of Puget Sound.