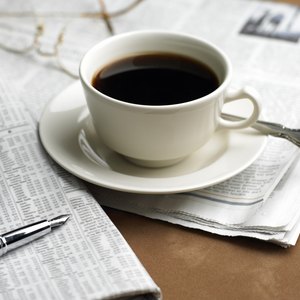 •••
Creatas/Creatas/Getty Images
One of the reasons investors buy and hold stocks is to receive the dividend payments companies issue on a periodic basis. To qualify for the dividend, an investor must own the stock -- making them the holder of record -- when the company records its shareholders. The stock must be purchased before it begins to trade as ex-dividend, or without dividend, to be considered an owner on the recording date. A dividend-paying stock usually begins trading ex-dividend two business days before the company records its shareholders.
Pay Day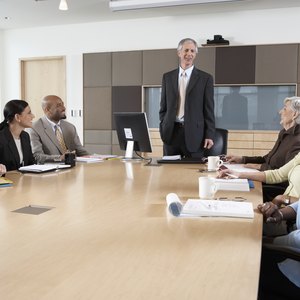 •••
Creatas/Creatas/Getty Images
Many companies reward their shareholders by paying cash dividends, essentially a cut of a company's annual earnings paid for each share of stock owned. The date the firm's board of directors announces it will be paying a dividend is known as the declaration date. On that date the board also discloses the schedule for recording the shareholders and making the dividend payment.
Mark Your Calendar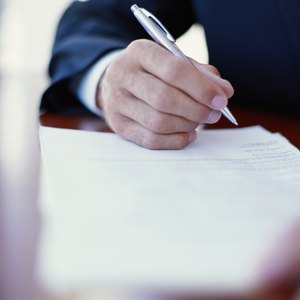 •••
Creatas/Creatas/Getty Images
The company verifies the parties which own its stock on the date of record. The holders of record then receive the dividend on the date of payment. The stock will trade ex-dividend two business days before that date, meaning anyone buying the stock will not get the pending dividend. Instead, the seller receives the dividend because they owned the stock on the date of record.
Mark Down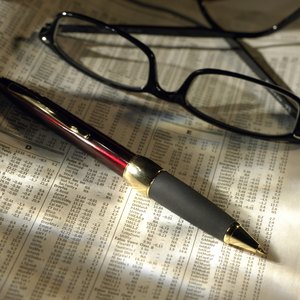 •••
Creatas/Creatas/Getty Images
When the stock market opens on the ex-dividend date, stocks trading without a dividend are notated by an "x," signify that the buyer will not receive the pending payment. Since the the value of the company has decreased by the amount of the slated dividend payment, the value of the stock is also lowered. This price reduction affects all pending buy and sell orders unless a "Do Not Reduce" order has been placed. So if you are buying a stock to get the dividend payment, make sure you know the exact ex-dividend date and buy the stock before then.
Cash In
•••
Creatas/Creatas/Getty Images
If you bought the stock before the ex-dividend date, your dividend will be mailed to you or credited to your brokerage account on the payment date. Although most companies that issue dividend stocks do so quarterly, there are exceptions. Some will pay dividends monthly, semi-annually, annually or on an irregular schedule. Find out how often a company makes dividend payouts before buying its shares.
References
Resources
Writer Bio
Chris Brantley began writing professionally for a financial analysis firm in 1997. From 2000 to 2004, he worked as a financial advisor, specializing in retirement planning and earned his Series 7, Series 66 and insurance licenses. Brantley started his full-time writing career in 2012 and has written for a variety of financial websites, including insurance, real estate, loan and investment sites. He holds a Bachelor of Arts in English from the University of Georgia.