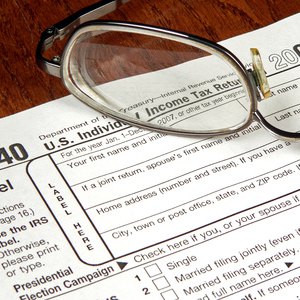 Employers report an individual's wages and tips, in addition to taxes withheld, using a W-2 form. In order to file your taxes, you must have your W-2 information. Many employers keep copies of W-2 forms in an employee's personnel files and even online. If you have misplaced your W-2 or simply need a copy for your personal records, there are resources available to assist your search.
Contact your employer's human resources or personnel office. Many employers are required to keep copies of past and current employees' W-2 forms for various reasons, including bookkeeping. If you are a former employee, your employer might require identification, such as your driver's license, to obtain copies of your W-2 forms . Complete any applicable forms to receive your W-2.
Access online W-2 websites such as W-2 Express or Rapid Taxes. Both websites provide access to W-2 forms for participating employers. Contact your individual employer to verify if the company utilizes this service. For instance, when using W-2 Express' website, log in to the site by using your employer's name or code. Click the "Find Employer Name" link to view a list of employers, including the tax identification code.
Visit the IRS's official W-2 form request Web page. Download, print and complete Form 4506-T (Request For Transcript of Tax Return) if you would like a summary or transcript of your W-2 information. This service is provided by the IRS free of charge. Complete Form 4506 (Request for Copy of Tax Return) if you need an actual copy of your W-2 form. As of January 2011, the IRS charges a $57 per tax year fee to obtain this information. Mail either document to the address listed on the request form.
References
Writer Bio
Jalisa Summerville is a social worker and former high school occupational English teacher who began writing in 2006. She has written grants for nonprofit organizations serving underprivileged children. Summerville holds a Master of Social Work from East Carolina University.