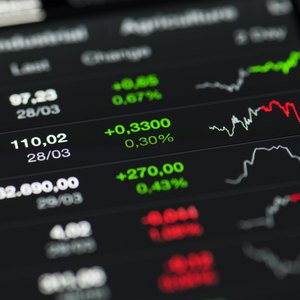 •••
seewhatmitchsee/iStock/Getty Images
Sin stocks are those of companies whose business revenue is derived from activities that were traditionally deemed as sinful. Thus gambling and casino stocks, tobacco retailers and alcohol producer stocks fall into this category. Sin stocks are often considered to be relatively "recession-proof." That is, these companies are thought to be insulated from economic slowdowns because most people don't view their "sins" as discretionary--in many cases they're addictions. In reality, sin stocks can enjoy temporary insulation from economic conditions, but they do generally suffer when economic conditions impair consumers' ability to spend. Over the long term, sin stocks perform well because consumers return quickly to their vices when the economy improves and spend aggressively during boom times.
Casinos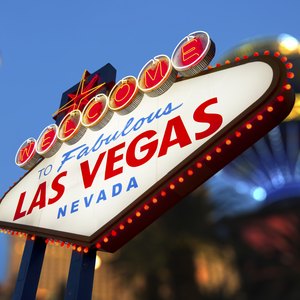 •••
seewhatmitchsee/iStock/Getty Images
Apart from economic conditions, casino stocks had a difficult run in the first decade after the millenium. Whereas domestic casinos used to be centered largely in Las Vegas and Atlantic City, most states now have some form of legalized casino gambling. On top of that, several international casino hotspots, such as Macau, have risen to create even further competition for the traditional casino giants. Nevertheless, casino stocks are a classic sin stock. U.S. members of this category include Las Vegas Sands (LVS), MGM Grand (MGM), Wynn Resorts (WYNN), Boyd Gaming (BYD), Penn National Gaming (PENN), and Isle of Capri Casinos (ISLE).
Alcohol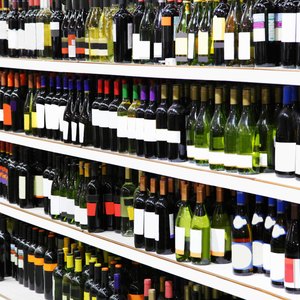 •••
seewhatmitchsee/iStock/Getty Images
Publicly traded brewers and retailers of beer, wine and liquor make up another classic sin-stock category. Consolidation in this space has vastly reduced the number of companies trading in this sector, perhaps most famously with Belgian brewer InBev's acquisition of Anheuser Busch in 2008. Remaining companies include Molson Coors (TAP), Boston Beer (SAM), the makers of Sam Adams brand of beers, and Diageo (DEO), owners of a vast spectrum of famous liquors including Smirnoff, Johnnie Walker, Captain Morgan, Tanqueray and Guinness. The leading retailer of low- to mid-range wine is Constellation Brands (STZ), which handles the Mondavi, Franciscan Oakville Estate, Wild Horse, Simi, Toasted Head, Estancia, Clos du Bois, Blackstone, Ravenswood, Black Box and Vendange labels.
Tobacco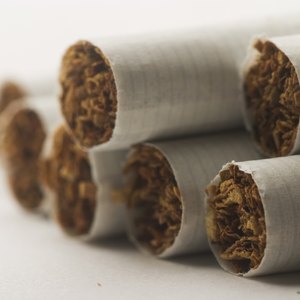 •••
seewhatmitchsee/iStock/Getty Images
The tobacco industry has been the target for decades of legal and popular health campaigns against smoking. The cigarettes themselves are the frequent subject of state and local sin taxes. Nevertheless, a considerable portion of the American public continues to puff away in good times and in bad. Considerable consolidation in this industry during the 20th century has left relatively few publicly traded tobacco stocks, most notably, Altria (MO), Reynolds American (RAI), Lorillard (LO), Philip Morris International (PM) and British American Tobacco (BTI).
Lust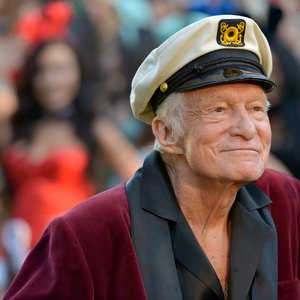 •••
seewhatmitchsee/iStock/Getty Images
While it's true that sex sells, it's a tough market to corner. There's relatively low barriers to entry in the business of pornography and burlesque, which can make margins difficult to maintain. But that doesn't mean there aren't giants of the industry, particularly Hugh Hefner's Playboy Enterprises (PLA). Other notable names in this industry include Spain-based Private Media Group (PRVT), strip-bar owner and naughty webmaster Rick's Cabaret International (RICK) and New Frontier Media (NOOF), a pornographic film producer.
Other Sins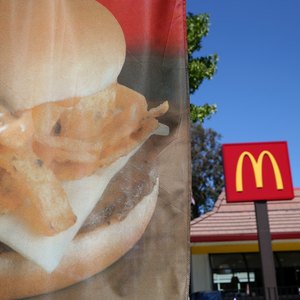 •••
seewhatmitchsee/iStock/Getty Images
Though the four categories listed above are the traditional sin stocks, it isn't difficult to create additional groupings to round out the classic seven. Under sloth, you could probably put video game stocks such as Electronic Arts (ERTS) or Take-Two Interactive (TTWO). You could make a case that stocks such as World Wrestling Enterntainment (WWE) cater to the sin of anger. And gluttony is too easy, with stocks ranging from McDonald's (MCD) to Krispy Kreme Doughnuts (KKD).
References
Writer Bio
Joseph Nicholson is an independent analyst whose publishing achievements include a cover feature for "Futures Magazine" and a recurring column in the monthly newsletter of a private mint. He received a Bachelor of Arts in English from the University of Florida and is currently attending law school in San Francisco.