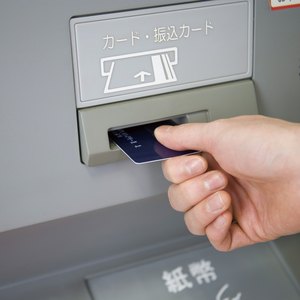 •••
DAJ/amana images/Getty Images
All banks whose controlling interest belongs to a government are public-sector banks. This type of financial institution is also commonly known as "nationalized" or "state-owned" banks. They wield the power to shape their countries, while their decentralized counterparts don't. Private-sector banks operate with structural flexibility in which they can grow, succeed or fail. In contrast, nationalized banks demonstrate signs of longevity in the commercial bank community. Despite credit direction pressures and regulatory constraints, access to implicit national backing helps state-owned banks raise funds. Some nationalized, public-sector banks are more than 100 years old.
Bank of England
This servant of England was established in 1694. In 1946, the formerly private bank was nationalized. It manages national debt, administers exchange control regulations and issues bank notes. The bank maintains operational independence to set interest rates.
Bank of England Threadneedle Street London EC2R 8AH +44 (0)20 7601 4444 bankofengland.co.uk
Banco do Brasil
Banco do Brasil was founded in 1808. After over 200 years of existence, it is the largest financial institution in the country of Brazil. Its mission is to contribute to the development of its country. A government code regulates the bank's behavior.
Banco do Brasil S.A. SBS Qd. 01 Bloco C - Edifício Sede III, 24th Floor 70073-901 Brasília, D.F., Brazil +55-61-3310-5920 bb.com.br
Société Générale
Founded in 1864, Société Générale was born during a time of economic turbulence as a vehicle to modernize the French economy. Its original mission met the financial needs of railroad and steel companies. International banking, asset management and specialty financial services are its 21st century focus.
Société Générale 29, boulevard Haussmann 75009 Paris, France +33-1-42-14-20-00 societegenerale.com
Allahabad Bank
A group of Europeans founded the bank in 1865. In 1969, the Allahabad Bank was one of thirteen additional banks nationalized by the country of India. Its mission includes providing access to state-of-the-art technology. Human resource efficiency and product innovation are among their key priorities.
Allahabad Bank Head Office 2, N. S. ROAD Kolkata 700 001 (033) 2231 9144 allahabadbank.com
BayernLB (Bayerische Landesbank)
BavernLB traces its roots back to 1884, when King Ludwig II of Bavaria instituted a bond agency to procure capital for land cultivation. It receives capital directly from the Free State of Bavaria. It defines itself as a central bank with the objective of serving municipalities. BayernLB's focus remains on municipal and private housing construction, securities and international transactions.
Bayerische Landesbank Brienner Straße 18 80333 Munich, Germany +49-89-2171-01 bayerischelandesbank.com
Bank of China
The Bank of China was founded in 1912. The transformation of Da Qing Bank took place when President Dr. Sun Yatsen issued bank notes from the nationalized commercial bank. This state-owned commercial bank unifies exchange rates. It is currently listed on the Hong Kong Stock Exchange.
Bank of China Limited 1 Fuxingmen Nei Dajie Beijing 100818, China Tel. +86-10-6659-2638 boc.cn
Bank of North Dakota
North Dakota exercised its state sovereignty in 1919 to found the only state-owned bank in America. The Bank of North Dakota's mission is "promoting agriculture, commerce and industry."
Bank of North Dakota 1200 Memorial Hwy PO Box 5509 Bismarck, ND 58506-5509 (800) 472-2166 banknd.nd.gov
References
Writer Bio
Christina Hadley holds a Bachelor of Arts in design. She writes copy for an assortment of industries. Her work also appears in the "Houston Chronicle" small business section. Hadley is a UCLA-certified computer professional. The British Museum recently featured one of her digital images in an exhibit.