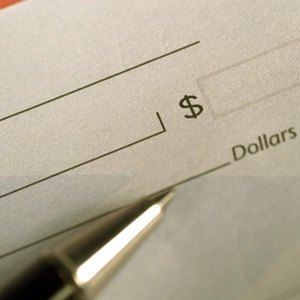 Being flagged in the TeleCheck database is a hassle that can prevent you from obtaining a traditional bank account for five to seven years if a check amount is not recovered. In comparison to ChexSystems, which is a consumer risk assessment database, TeleCheck is primarily concerned with improper check writing practices. Most banks use both ChexSystems and TeleCheck to determine checking account eligibility, and because scam artists are out there waiting to victimize people who have limited access to banking because of poor credit and bad checks, purchasing any Internet lists of banks that do not use ChexSystems or TeleCheck assessment databases is strongly discouraged.
Second Chance Checking
Second Chance Banking claims 100% approval for individuals who have been "in trouble" with ChexSystems or TeleCheck. This institution is not a bank itself, but a financial matching service that may share your information with more than one banking institution to obtain account approval. Second Chance Banking acts as an agent to assist in the bank-matching process. It is important to read Second Chance Banking's terms of service in its entirety to understand the role of this institution.
Account Now
Account Now, a company with Better Business Bureau recognition, does not conduct a credit or ChexSystems check for potential account holders. Because there are no check-writing privileges associated with Account Now's card services, a TeleCheck history does not prohibit access to this account. This banking institution is FDIC-insured for amounts up to $100,000, and offers a vehicle with which account holders can begin to rebuild credit.
Skylight Financial
Skylight Financial is a non-TeleCheck bank that offers its clients debit cards that are designed for easy money management. This bank offers free direct deposit, and does not conduct credit checks, but does require that potential clients complete identity verification. In order to receive a Skylight Financial debit card, you must use a direct deposit, government benefit check, or tax refund to open the account. In order to add money to your Skylight Financial account, you may use money order, direct deposit check, or MoneyGram ExpressPayment.
References
Writer Bio
K. Nola Mokeyane has written professionally since 2006, and has contributed to various online publications, including "Global Post" and Modern Mom. Nola enjoys writing about health, wellness and spirituality. She is a member of the Atlanta Writer's Club.