List of Different Types of Grants
by Jessica Taylor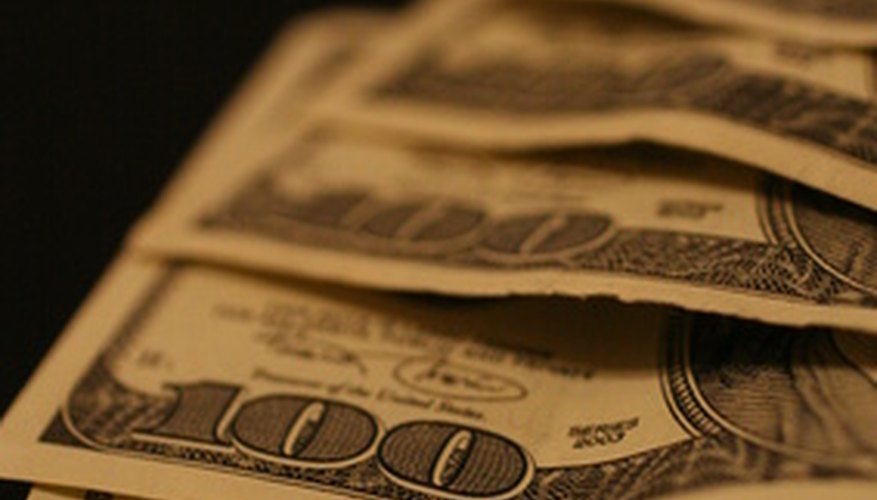 Unlike loans, which must be paid back over time, grants offer individuals and groups a bit of free money, though there are still some strings attached. Grants are given through charitable foundations, schools, corporations and government agencies, and are used to fund everything from education to community development to scientific research.
Federal Grants
(See Reference 1 for info) Twenty-six federal agencies, such as the Department of Agriculture and the Environmental Protection Agency, offer more than 1,000 grant programs every year. Most federal grants are awarded to organizations, though individuals may also be eligible. Generally, federal grants are awarded to government organizations, public housing organizations, educational organizations, for-profit and non-profit organizations and small businesses. These grants offer financial assistance in 21 categories, from art to transportation to community development. Federal arts grants include the Save America's Treasures grant, funded by the National Park Service, and the National Endowment for the Arts' Learning in the Arts for Children and Youth grant. The National Institute of Food and Agriculture's Rural Youth Development Grants Program and the MERIDA Small Grant Program for Community Youth at Risk fall into the community development category. Other grants categories include Disaster Prevention and Relief, Regional Development, Health and Environmental Quality. Federal grants must be applied for through the U.S. government's grants website at grants.gov. This website provides a database of all available Federal grants, along with eligibility requirements and rules.
College Grants
Federal and state governments, private and public organizations and colleges and universities all offer grants to students in order to help offset the cost of a college education. Among these grants, one of the longest-running and most well-known grants is the Pell Grant, created in 1972 as the Basic Educational Opportunity Grant. Pell grants are awarded based on financial need, and millions of eligible students each year receive them. Generally, Pell Grant recipients have household incomes below $20,000 a year. Pell Grant award amounts vary, and the maximum amount is usually $4,000. (See Reference 2 for Pell Grant link.) College grants are also available for minority students, women, the disabled, low-income students, military students, health care and education students, as well as general undergraduate, graduate or doctoral students. Subject-specific grants also are available for students pursuing an education in a specific field, such as science or the arts. These grants often have corporate sponsors, such as Lucent Technologies or Bell Labs, or are funded by non-profit organizations such as the Morris Udall Foundation.
Other Grants
Countless non-profit and charitable organizations offer grants to individuals, families or groups. Grants are offered to address social problems, such as homelessness and AIDS prevention, health, research, children and family, as well as many other issues. Health related grant givers include the National Foundation for Transplants, which helps transplant recipients pay medical bills, and the Friends Research Institute, which offers grants for pharmaceutical studies and medical treatments. (See Ref 3, under "Health") Other organizations that offer grants include The Belgian American Educational Foundation, which administers grants for Americans to research and study in Belgium and vice-versa, The Matthews Foundation, which offers support for families of children with Acute Lymphoblastic Leukemia and the Children's Care Foundation, which gives grants to Chicago charities to help poor and underprivileged children. (See Reference 3, under Education, Health, and Children.)
Cite this Article
Choose Citation Style
Taylor, Jessica. "List of Different Types of Grants." Pocket Sense, https://pocketsense.com/list-different-types-grants-6513741.html. Accessed 19 October 2018.
Taylor, Jessica. (n.d.). List of Different Types of Grants. Pocket Sense. Retrieved from https://pocketsense.com/list-different-types-grants-6513741.html
Taylor, Jessica. "List of Different Types of Grants" accessed October 19, 2018. https://pocketsense.com/list-different-types-grants-6513741.html
Note: Depending on which text editor you're pasting into, you might have to add the italics to the site name.