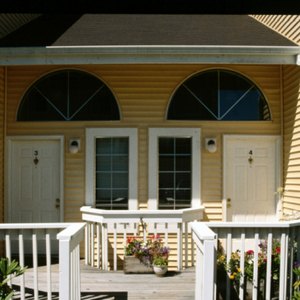 •••
Ablestock.com/AbleStock.com/Getty Images
Property managers market rental properties. They advertise the property, find suitable tenants and negotiate rents and leases. Property managers collect the rent and security deposits, perform maintenance and keep thorough records. In Illinois, real estate brokers perform any of these functions. A leasing agent license allows people who are not real estate brokers to serve as property managers. Some property management duties do not require a license.
Real Estate Brokers
Illinois real estate brokers provide assistance in the sale or lease of real estate. The minimum requirements for a real estate broker in Illinois include obtaining a high school diploma, completing 90 hours of approved instruction, passing a written exam and filing an application. Illinois licensed lawyers are exempt from the pre-license education requirements. Real estate brokers may serve as property managers in Illinois.
Leasing Agent License
To perform residential property management duties in Illinois, individuals may obtain a leasing agent license. Leasing agents must be employed and sponsored by a real estate broker. The leasing agent license requires 15 hours of approved instruction relating to residential property leases. The applicants must be at least 18 years old and hold a high school diploma or GED.
Duties That Do Not Require a License
Property management duties that do not involve the sale or lease of rental property usually do not require a license in Illinois. These duties include contracting for property maintenance, serving as an accountant for association dues or paying general expenses. However, to show a rental property, negotiate a rental price or collect payments, the individual must be an Illinois real estate broker or leasing agent.
Property Owner
The owner of the Illinois rental property may perform any of the property management duties. The property owner may select tenants, collect the rent and perform maintenance duties without the broker or leasing agent requirements for his or her property.
References
Writer Bio
Kim Dieter has taught agriscience classes, developed curriculum and participated in the school accreditation process at the secondary and community college levels since 1980. She holds a Master of Science degree from the University of California, Davis, in animal science.