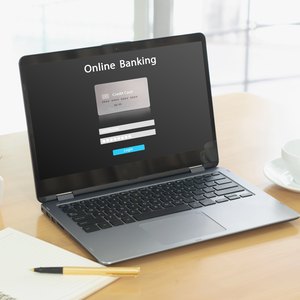 •••
Photobuay/iStock/GettyImages
Ally Bank provides a full selection of banking services, operating as an online only bank. You'll have access to ATMs for withdrawing cash, as well as direct deposit and mobile deposit for any payments you receive. Your Ally Bank account is just as safe as a brick-and-mortar lender, with the FDIC insurance and cybersecurity protections you'll get with most reputable lenders. For questions, you can check out the FAQs.
What is Ally Bank?
If you've shopped for a bank account lately, you probably know there are more than a few online banks available. Ally Bank is an online bank with a mobile app and a long history, having been founded in ​2009​ as the digital-only banking arm of Ally Financial, Inc., which dates back to the ​1920s​.
Ally Bank offers a variety of banking products, all geared toward competing with banks with physical branches. When compared to traditional lending, Ally savings and checking accounts are high yield, typically offering slightly more in interest than you'd get with a local lender. But when it comes to safeguarding your funds, you'll get the same benefits you'd find at traditional lenders.
Ally Bank's FDIC Insurance
Before applying for a bank account with any lender, you should always check to make sure the bank is FDIC insured. The Federal Deposit Insurance Corporation is an independent agency of the federal government designed to protect funds in the U.S.'s financial institutions. This serves as insurance, backed by the federal government, that your money will be protected if something happens. Ally Bank is an FDIC-insured bank.
But whether you're with Ally or another lender, there is a limit to your FDIC protection. The FDIC limit is ​$250,000​ per depositor, per account, per lender. So if you have $100,000 in a checking account and $250,000 in a money market account, they'll both be covered. If you have a large amount of money, here are your options for keeping it safe:
Divide your money between different accounts. You can have a checking account and a savings account at the same lender and be covered for up to ​$250,000​ in each.
If you're married, the ​$250,000​ limit is per joint depositor. So your joint accounts are covered for ​$500,000​.
If you exceed ​$250,000​, you can move some of the money into certificates of deposits (CDs), which usually pay higher interest. Ally Bank offers a variety of CDs.
Set up savings accounts or CDs with secondary lenders. If you've maxed out your ​$250,000​ at your current bank, online lenders like Ally can be a great way to move some money over to make sure it's protected.
Monitor your account balance regularly and move money if you start to near the limit.
Ally Bank Security
Of course, any time you're using an online checking or online savings account rather than one through a brick-and-mortar bank, there will be concerns about security. But it's important to note that this isn't limited to online lenders. If you use a traditional bank down the street, chances are, you'll access your account online or through ATM withdrawals, so you'll face the same risks you'd have with an online lender.
Two-step authentication: This is the security question you're asked to set up by most modern lenders. When Ally Bank needs additional verification, you'll be asked to answer one of those questions. At times, you'll also need to verify your identity by entering a security code sent to one of your registered devices.
Mobile banking and online security guarantee: If your account is compromised at any time, Ally Bank will cover the charge. You'll need to report any suspicious activity within ​60 days​ of your statement availability by calling ​1-877-247-2559​.
Automatic logout: If you're inactive for a predetermined period of time, Ally Bank will automatically log you out.
Network security: On the back end, Ally Bank takes extra measures to protect your data on its server. That includes protection against malware, firewalls to prevent breaches and transport layer security encryption.
Protecting Your Ally Bank Account
Although Ally Bank offers some protections, it's always important to take measures to keep yourself safe. Ally offers tips in its Security Center, including how to prevent, detect and report suspicious activity. One of the best things you can do to keep yourself safe is to check your account at least daily and look for anything that seems unusual. If you see suspicious activity, contact Ally immediately so that they can take a look at it.
Here are some other things you can do to keep your account safe:
Use strong passwords: Create long, complex passwords for Ally and any other financial accounts you have. Safeguard your password and change it as often as possible. Take advantage of Ally's two-factor authentication.
Set up alerts and notifications: You can set up alerts by logging onto the website or mobile banking app and choosing Profile (or Your Name on the website) and Alerts. Ally will alert you by text or email based on your preferences. You can set up alerts for deposits, balance levels, overdrafts and transactions.
Avoid phishing: Any messages asking you to click a link should be met with suspicion. Instead of clicking, go to the Ally website in your browser or open the app and take action there. If in doubt about a message you've received, call ​1-800-971-6037​ and ask an Ally representative if it's legitimate.
Use secure connections: Avoid logging into any of your financial accounts when you're on a shared computer or public Wi-Fi. Make sure when you are inputting sensitive information that you are on a site that begins "https" rather than simply "http."
Account Setup Requirements
Ally also secures its interest on its own end. To open an account, you'll need to be at least ​18​ ​years​ ​old​. You'll fill out an application that requests identifying information, including either your Social Security number or your Taxpayer Identification Number. Ally will verify your identity and credit history as required by federal regulations when starting a checking account or savings account for someone.
To get started, you'll go to the Ally Bank website and select Open Account on the section for the type of account you want to open. Once your application is approved, you'll get an email. At that point, you can initiate a transfer from an account at another bank directly within the dashboard to make the minimum deposit required. The website will walk you through the process.
As with any new bank account, you'll need to complete a signature card. Ally will mail one to you for each depositor named on the account. Lenders are required under federal law to keep a signature card on file for every depositor.
Services Ally Bank Offers
One of the best things about Ally is that you can choose from a wide range of financial services. Once you've set up an account and deposited some money, you can easily move it between accounts.
Here are some of the services you can get through Ally:
Interest checking: Earn as much as ​0.10 percent​ on balances of less than ​$15,000​, or ​0.25 percent​ if your balance is ​$15,000​ or greater. You'll also get online-friendly features like mobile check deposit and "round-ups," which round up your purchases to the nearest dollar and move that spare change to your savings. If you need cash, you can access more than ​43,000​ ATMs without paying a fee.
Online savings: Ally's savings account comes with an annual yield of ​0.50 percent​, with no minimum balance required. One standout feature of Ally's savings account is buckets, which lets you segment your savings to easily save for specific purposes.
Money market: If you're looking for a high-yield option, Ally's money market account offers higher interest than checking with all the benefits. You'll get ​0.50 percent​ APY on an account that gives you access to ATMs and remote deposit, among other checking features.
High-yield CD: For slightly higher interest earnings, Ally offers high-yield CDs that can give high APYs. It varies based on the market, but you can put your money in CDs with terms ranging from ​three months​ to ​five years​. You won't be able to remove the funds until the term is up with this option.
No-penalty CD: If you want higher interest while still having access to your funds, look into no-penalty CDs. Interest is typically lower than a high-yield CD, but you can remove funds at any time without facing penalties.
Benefits of Ally Bank
If you're shopping around for a bank, it's important to first decide whether you want an online bank or a brick-and-mortar lender. If you want to be able to walk into a building and have a face-to-face interaction with an employee, local may be the best option for you. However, for everything else, online lenders like Ally Bank can be just as effective while also being convenient.
Ally Bank has all the features you'll need to bank. If you get paper checks, you can deposit them using mobile banking or take them to one of ​43,000​ ATM locations. If you need cash, you can also visit one of those ATMS or use an out-of-network ATM since Ally reimburses ATM fees.
But Ally Bank isn't the only lender offering these things. Note all of Ally Bank's offerings and shop around to make sure you're getting competitive rates and perks without having to pay fees.
Other Lending Options
Armed with a debit card and a smartphone, you can now do much of your banking online, even if you choose a local lender. That not only gives you more options, but it also makes banks more competitive. Whether you're open to an online lender or not, it can help to start your search online to note the interest rates, fees and perks being offered.
If you're searching for an online lender, there are plenty of sites that will let you compare offerings side by side. In addition to fee-free models, there are also perks like cashback rewards to consider. Some lenders have tools to help you boost your savings, such as round-ups on purchases.
For local lenders, don't just stick with large, corporate banks. Small lenders often offer better interest rates and lower fees in an effort to win business away from the big guys. You may also find credit unions are a great resource. Some only accept those from a certain group, such as teachers, but there are plenty of credit unions that accept anyone who pays a small fee.
With high-yield savings accounts and fee-free checking, Ally Bank is a great option if you're shopping around for a new lender. The rates are competitive, but you can often find better interest rates, especially on money markets and CDs, both with credit unions and other online lenders. When shopping for a bank, make sure you look not only at fees and interest yield, but also on security practices and FDIC protection.
References
Writer Bio
Stephanie Faris has written about finance for entrepreneurs and marketing firms since 2013. She spent nearly a year as a ghostwriter for a credit card processing service and has ghostwritten about finance for numerous marketing firms and entrepreneurs. Her work has appeared on The Motley Fool, MoneyGeek, Ecommerce Insiders, GoBankingRates, and ThriveBy30.