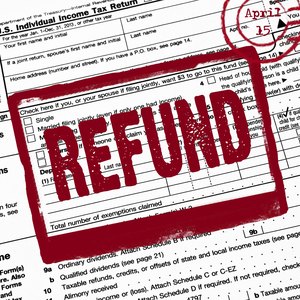 •••
liveslow/iStock/Getty Images
The IRS Refund Cycle Chart listed the scheduled refund date based on the date your return was accepted. In 2012, the IRS stopped publishing an annual Refund Cycle Chart. Instead, the IRS encourages filers to use the Where's My Refund tool for personalized refund estimate dates.
Processing Time
The IRS states that most refunds are issued within 21 calendar days, but doesn't make any guarantees. If there are errors in your return or other issues, such an offset or discrepancy, you could face processing delays. Refunds issued using direct deposit are processed faster than checks. If you filed your return electronically using E-File, you can check the status within 24 hours of filing. If you mailed a paper return, you'll need to wait up to four weeks before you can even begin tracking the progress of your return.
Where's My Refund Tool
You can check your refund status using the Get Refund Status tool on the IRS website. The information is available 24 hours a day, seven days a week. You'll need to enter your full Social Security number, filing status and the exact whole dollar amount of your anticipated refund as it appears on your return. The system is updated once every 24 hours, so you'll only need to check once a day for the most up-to-date information on your return. Once your return is approved, the system generates your scheduled refund date. If your refund isn't received by the date provided, you'll need to speak to an IRS representative over the phone.
References
Resources
Writer Bio
Jeannine Mancini, a Florida native, has been writing business and personal finance articles since 2003. Her articles have been published in the Florida Today and Orlando Sentinel. She earned a Bachelor of Science in Interdisciplinary Studies from the University of Central Florida.