IRS Form 6765 Instructions
by Tiffany Raiford ; Updated July 27, 2017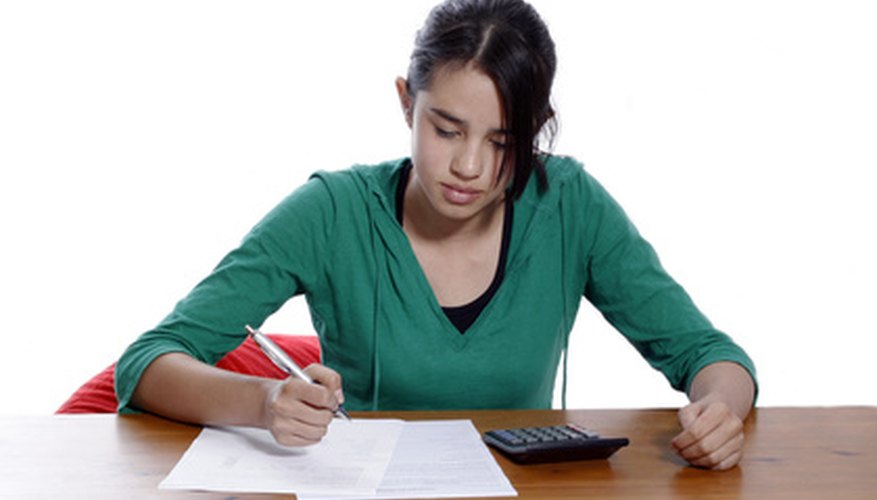 Internal Revenue Service form 6765 is the tax return form for credit for increasing research activities. This form must be filed by any taxpayer that gives credit to shareholders. Generally these taxpayers are corporations, partnerships, or estates and trusts. This form must be filed with their corporate income tax return no later than March 15, unless an automatic extension of time has been filed and the return does not have to be filed until September 15.
Step 1
Enter the name of the business entity shown on the first page of the corporate tax return that the 6765 is being filed with. Section A need only be completed by taxpayers who are electing to take the regular credit and are not taking the alternative simplified credit.
Step 2
Use the instructions for Form 6765 for a better understanding of the information being asked for on the form. In Section A, taxpayers need to enter the cost of supplies, wages paid to research organizations, computer costs, qualified research expenses and the cost of annual receipts. Subtract the amount of line three from line two and enter on line four. Add lines five through eight and enter the amount on line nine. Multiply line 11 by the percentage stated on line 10 and enter the amount on line 12. Subtract line 12 from line nine or enter zero if 12 is larger and enter the amount on line 13. Multiply line nine by 50 percent and enter onto line 13. Add lines one, four and 15 and enter the amount on line 16.
Step 3
Complete Section B only if you have not completed Section A. The information required in Section B is similar to the information required in Section A. The difference is in the calculations performed with the amounts entered into the forms. Subtract line 20 from line 19 and enter on line 21. Add together lines 18 and 21 and enter on line 22. Multiply line 22 by 20 percent. Add the amounts on lines 24 through 27 and enter on line 28. Divide line 29 by six and enter on line 30. Subtract line 30 from line 28 and enter on line 31. Multiply line 31 by 14 percent and enter on line 32. Add lines 23 and 32.
Step 4
Summarize the information on Form 6765 on lines 35 though 40. Mail Form 6765 to the Internal Revenue Service, attached to your corporate tax return. Addresses for the tax form you are filing are available on the instruction forms for residents of your state.
References
Photo Credits
A young woman holding a pen, doing her taxes image by Christopher Meder from Fotolia.com