Adult Full-Time Student Tax Deductions
by Chris Brantley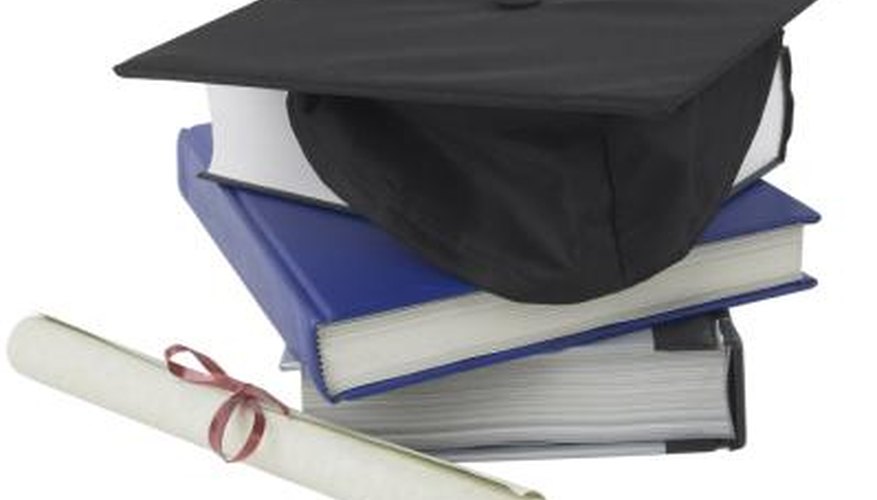 You can receive tax breaks for some of your expenses if you've accepted the challenge of going back to school as an adult. They can help to support adults seeking to better themselves and their career prospects as well as younger students. The Lifetime Learning Credit and American Opportunity Credit provide a dollar-for-dollar credit against your tax total.
Lifetime Learning
You can use the Lifetime Learning Credit (LLC) even if you don't enroll full-time in a degree program. You only have to take one post high school course at a qualifying school. You get a dollar-for-dollar tax credit for 20 percent of your first $10,000 of tuition and fees each calendar year. That means your credit maxes out at $2,000. You can take the credit if you make less than $63,000 a year as a single filer or $127,000 filing jointly with your spouse. The government designed the tax credit to encourage older students to go back to graduate school or train for new careers and younger students use it as well, particularly to attend graduate school.
American Opportunity
If you're an adult going back to school to start or complete an undergraduate degree you can receive the American Opportunity Credit (AOC). The program provides a $2,500 tax credit for each of your four years of undergraduate study. The credit applies to tuition, fees, books and class materials. You can use the credit and apply another $2,500 to a dependent in an undergraduate program. The credit is restricted to four years of undergraduate work per student.
Refundable Credits
The AOC, unlike the LLC, is a refundable tax credit. This means if you qualify for the credit, but don't owe taxes you can get a refund. You receive 40 percent of the credit amount, so you can get up to $1,000 on a credit of $2,500. You can only qualify for the refund if you don't also claim the LLC. You must also meet the income limits, a modified adjusted gross income of $80,000 as a single filer and $160,000 as a married couple filing jointly.
Tax Deductions
You can still deduct some education expenses even if you don't meet the requirements of these programs. Keep in mind that while tax deductions adjust your income downward and can end up saving you money, you don't get the dollar-for-dollar benefit of a tax credit. As long as you earn less than $80,000 as a single filer or $160,000 filing jointly with your spouse, you can deduct up to $4,000 a year for eligible education expenses. You can qualify for the deductions as a full-time or part-time student and the deduction is not limited to a specific number of years.
Photo Credits
PhotoObjects.net/PhotoObjects.net/Getty Images