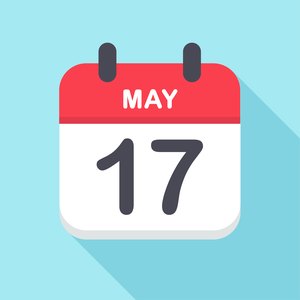 •••
PeterPencil/DigitalVision Vectors/GettyImages
Many people have felt concerned about getting their 2020 federal income tax return filed by the typical deadline of ​April 15​ this tax season. Due to the ongoing coronavirus pandemic, the IRS has recently announced that you'll have some extra time this year. The Internal Revenue Service has extended the 2020 personal federal tax filing and payment deadline to ​May 17​, and taxpayers don't have to do anything to benefit from the extension. However, there are some important considerations for state taxes, estimated taxes and certain taxpayers. Take a look at more details about the change and options you have for even more time.
New Federal Tax Filing Deadline
During usual times, most taxpayers will need to have their returns sent to the IRS by ​April 15​, or the next business day if that date is on a holiday or weekend. However, this filing season the IRS has recognized that the COVID-19 pandemic and tax implications of the latest stimulus package (and stimulus checks) have created the need for taxpayers to have more time to get their returns ready. For example, mail delays have continued to cause issues with receiving important tax forms, and the stimulus package has created some tax changes to unemployment income that taxpayers need to consider.
The IRS will now let you wait to both file your federal tax return and pay any remaining due taxes until the new tax day on ​May 17, 2021​. While this can seem appealing during these busy times, the IRS does suggest that you still complete your return and pay taxes earlier if you can since you could otherwise delay getting a helpful tax refund or missing stimulus payment. Getting your taxes done sooner rather than later can also reduce the likelihood you forget to do them in May and then end up with penalties and interest for any unpaid taxes.
There are a few exceptions to know about. First, the IRS had previously extended the federal tax deadline for victims of the winter storms that affected Texas, Louisiana and Oklahoma this year to ​June 15, 2021​, and this later deadline will still apply to those affected. Second, if you're a person or business who sends the government estimated tax payments, keep in mind that the new deadline doesn't include the estimated quarterly tax payments for the 2021 tax year that you have due on ​April 15, 2021​.
Getting an Additional Federal Extension
If you don't think you'll get your federal tax return filed by the new tax day, you can easily request a further extension that gives you until ​Oct. 15​. Like with the automatic extension this year, you'll still have to have your taxes paid by the normal deadline on ​May 17​. Otherwise, you can face penalties and interest.
To request an additional extension, you should fill out and file IRS Form 4868 either by mail or by using tax software before this year's tax deadline passes. This form will ask for basics like your name, address and Social Security number, follow up with a request for your estimated 2020 tax liability and intended payment and then ask about your residency status. You can send part or all of your tax payment with this form, pay at another time before the normal tax deadline or look into one of the payment arrangements offered.
After filing this form, you don't need to take any further action or wait for approval from the IRS. You just need to get your return in by the extension's deadline of ​Oct. 15​ and handle any tax payment.
Considering Your State Return
While the change will help you out with your federal tax return, it doesn't change the due date for your 2020 state income tax return. So if you live in one of the many states that require an income tax return, you might decide to still file both the federal and state tax returns together by ​April 15​. However, you also have the option to get a tax extension in your state if you'd rather wait and do both returns at the same time.
If you need a state tax extension, you can check your state's tax agency's website to find out if you need to submit a form ahead of time or if you can wait and do so when you file the taxes. Like with the federal extension, you'll probably still need to pay the taxes due by the usual deadline or pay some type of penalty and/or interest.
Also, keep in mind that your state might eventually decide to extend the tax filing deadline to match the federal one. So, the IRS recommends keeping an eye on the websites for state tax agencies for the latest on any possible automatic extensions.
Filing Your 2020 Tax Return
When you do file your 2020 tax return, keep in mind that you can take advantage of the free filing tools that the IRS has provided to taxpayers. People who have an adjusted gross income (AGI) of ​$72,000​ or less can get free access to popular online tax filing software, and some of the options will let you file the state return for free too. If you've got a higher AGI, you could choose and pay for a tax software of your choice. On the other hand, you can use the free fillable 1040 form the IRS provides for the federal return, obtain state income tax forms and mail it all in.
For the quickest tax refund, the IRS advises you to use the e-file option rather than traditional mail. While mailed federal tax returns can take up to ​four weeks​ to track, this time gets cut down to just ​one day​ for most e-filed returns. Also, consider taking advantage of direct deposit to avoid possible mail delays getting your tax refund by check.
In either case, you can use the "Where's My Refund" tool after those timeframes to find out where your federal tax return sits in the process. Your state likely will have a similar tool to find out what stage your return is in, and you can usually find it on your state tax agency's website along with processing times.
Getting Help Paying Taxes
If you file and owe taxes but don't think you can make the tax payment deadline, you can look into options like the various IRS payment plans or an offer in compromise. The payment plans will let you spread the tax debt over ​four months​ for smaller debts or several years for large tax debts, but you'll have to pay some fees and interest. If you owe a large amount, you could try to make the IRS an offer for something less instead.
References
Writer Bio
Ashley Donohoe has written about business and technology topics since 2010. Having a Master of Business Administration degree, bookkeeping certification and experience running a small business and doing tax returns, she is knowledgeable about the tax issues individuals and businesses face. Other places featuring her business writing include Zacks, JobHero, LoveToKnow, Bizfluent, Chron and Study.com.