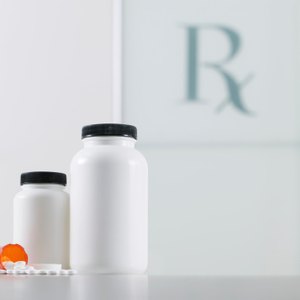 •••
Jupiterimages/Comstock/Getty Images
The pharmaceutical industry can be a good place to invest. Pharmaceutical firms can enjoy hefty profit margins and excellent growth, especially if they develop the next blockbuster drug or lifesaving treatment. As an investor, you have a number of ways to participate in the success of this vital industry, including individual stocks and mutual funds that concentrate on the pharmaceutical and health care sectors.
Individual Stocks
Make a list of pharmaceutical companies you would like to invest in. If you work in the health care or scientific field, you can use industry trade journals and medical journals to gather information about companies with promising drugs and treatments in the pipeline. Otherwise, you can rely on mainstream financial publications like the "Wall Street Journal" and "Investors Business Daily" to gather information about pharmaceutical firms and their prospects.
Open a brokerage account if you do not have one already established. Using an online discount broker can save you a lot of money compared to the cost of a full-service firm. Just be sure the broker you choose offers stock-screening and research tools.
Log on to your account and use the stock-screening tools to select companies in the pharmaceutical field. Add these companies to your list for further research. Use the research tools available to you to check things like the profitability of the company, promising products, top sellers and earnings growth.
Choose the stocks you want to buy, then go to the trading menu in your account. Enter the ticker symbol of each stock you want to buy, along with the number of shares you wish to purchase. Review the details of the order carefully and verify that you have enough cash in your account to cover the cost of the trade. Confirm your trade to send it for processing.
Mutual Funds
Use a mutual fund guide like "Morningstar" or "Barron's" to seek out pharmaceutical sector funds with a strong track record of performance. "Barron's" magazine publishes a quarterly guide that lists the performance of mutual funds in a number of different categories, including sector funds focused on pharmaceutical, health care and biotech stocks.
Identify the mutual funds you want to research further, then call the fund families and ask for a prospectus and an annual report. Review the prospectus carefully to determine the performance, and the expenses, associated with the fund. High expenses can really detract from your performance over time, so try to keep your fees as low as possible.
Check the holdings of each fund as shown in the annual report. The annual report lists all of the stocks the pharmaceutical fund held at the time the report was printed. The holdings may have changed slightly in the interim, but this report still gives you a good idea of the investment strategy the fund uses.
Choose the fund that best meets your needs, then complete the application and submit your payment. Some mutual funds allow you to sign up and open an account online, while others might not. Review the account opening process for the fund carefully before you get started.
Print a copy of each stock and mutual fund purchase and sale confirmation. You need this information to accurately determine your cost basis and compute your capital gain or loss when you sell.
References
Tips
Print a copy of each stock and mutual fund purchase and sale confirmation. You need this information to accurately determine your cost basis and compute your capital gain or loss when you sell.
Writer Bio
Based in Pennsylvania, Bonnie Conrad has been working as a professional freelance writer since 2003. Her work can be seen on Credit Factor, Constant Content and a number of other websites. Conrad also works full-time as a computer technician and loves to write about a number of technician topics. She studied computer technology and business administration at Harrisburg Area Community College.